Researching Family History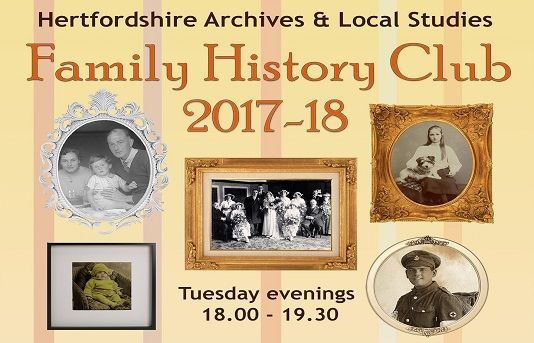 15 August 2017
Learn how to explore the archives and find out more about your ancestors.
Hertfordshire Archives & Local Studies
Join our friendly monthly gathering where we explore family history through a range of resources. You don't need to be from Hertfordshire - we can help you wherever your family is from.
We welcome family history researchers of all levels and no previous experience is required.
When you come, you're welcome to make notes, but please note that you can only write using pencil. You will also be asked to store your bags in a locker when you arrive.
The HALS Family History Club starts in September 2017:
5 September Researching World War One ancestors
3 October Personal research time with help from staff
7 November Maps for family history
5 December Looking for dead people
Details to follow for 2018 Sessions but dates for your diary:
9 January 2018
6 February 2018
6 March 201
Each monthly session costs £5 and you can book via the HALs website.
Venue:
Hertfordshire Archives and Local Studies
Register Office Block
County Hall
Hertford
Hertfordshire
SG13 8EJ