All Change!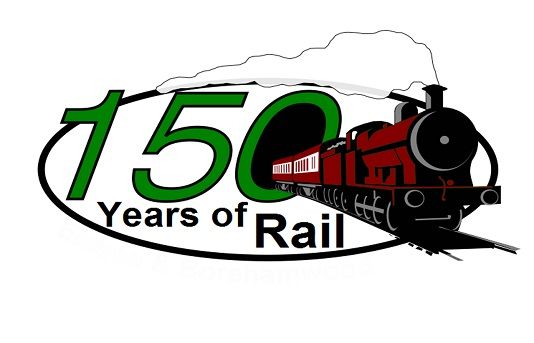 11 September 2017
In 2018 Elstree and Borehamwood will run a series of events marking the history of the station and its effect on the town.
From the Past into the Future
What if? What if the Midland Railway Company had not built a station at Elstree and Borehamwood when it opened its new line from Bedford to St. Pancras in July 1868? Without a passenger rail service, the small rural village would not have grown into a town, the film studios would not have started to settle here from 1914, and the world might never have known the film and television classics created here. Today passengers make an amazing four million journeys a year through Elstree and Borehamwood station, one of the busiest 5% of main line stations in the country. And the railway's impact on the town will continue to increase, with the second fastest projected growth in footfall of all stations on its line.
Celebrating 150 years of passenger rail services in Elstree and Borehamwood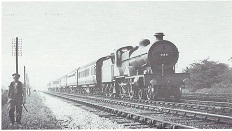 To celebrate this milestone, so critical to our town, the 'First Impressions' initiative plans a year-long programme of activities. Over the past nine years, the Town Council, Hertsmere Borough Council, Hertfordshire County Council, train operator Thameslink and local volunteer group Elstree Screen Heritage have worked together to make the station and other public spaces more attractive and welcoming, using high impact visuals from our unique film and television heritage.
However, the 150th anniversary is the most ambitious challenge 'First Impressions' has yet to face. With the support of a grant from the Heritage Lottery Fund, the Elstree and Borehamwood Museum will stage a 6-month exhibition about the impact of our railway, drawing on its collection and the knowledge of its volunteers and local residents. Sharing 96 Shenley Road with the Museum the Library will create its own displays and run railway-themed reading programmes with local schools. Learning packs based on the exhibition will also be prepared. The Winter edition of the Town Council's 'Town Crier' will include a special souvenir insert. Staff and students from the EUTC ("Elstree University Technical College") will help us create a brief documentary film, combining photos,cine and video with highlights from new interviews to be filmed with railway veterans and local residents.
Rail operator Thameslink will play a key role; the 150th anniversary will be a golden opportunity for Thameslink to share positive news with residents. As Stuart Cheshire, Passenger Services Director, says: 'We're delighted to be involved in this very special anniversary. It's a fabulous coincidence and highly appropriate that 150 years after trains first started serving Elstree, the Thameslink Programme will be completed giving Elstree and Borehamwood a very real improvement in service with many additional services and new trains.'
Other activities are being planned, with an event at the railway station and screenings of railway-themed films made in the Town's studios. In 2018 the Town Council's Summer Civic Festival will have the 150th anniversary as its theme. Cllr. Sandra Parnell represents the Town Council on 'First Impressions' and says: 'We the Town Council have successfully worked as part of "First Impressions" for many years, helping achieve something remarkable in Borehamwood. To now be involved with celebrating 150 years of our railway station is something we are really excited about!'
If you have a strong interest in the railway and would like to contribute your memories or perhaps photos or other memorabilia, please let us know. You can email Elstree Screen Heritage or leave a message at Fairway Hall, the Town's Civic Office.
Bod Redman
First Impressions Projects
Elstree and Borehamwood