The Heritage Traveller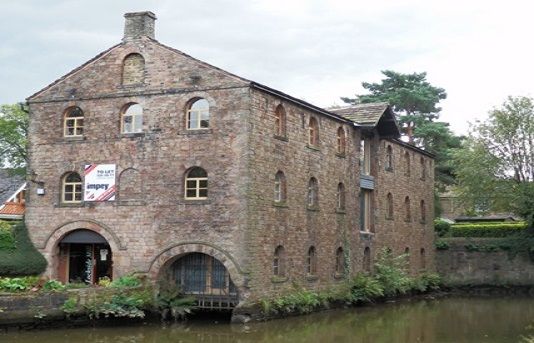 6 December 2016
How to avoid blisters and enjoy heritage while on holiday.
History on the Move – without sightseeing!
The travel writer Patrick Welch wrote an article recently explaining why he dislikes sightseeing.1 The Heritage Hub has sympathy with his feelings!
People go to many 'visitor destinations', and often head for the tourist attractions when they get there. Sometimes there aren't any, which (for some) spoils the experience: but usually, the great attractions have attracted a great throng – and a great queue. Welch quotes a survey of 2000 Brits as finding that 57% were unable to name more than half of the UK's 'most celebrated landmarks' – we simply don't care enough about them, as we go jetting off to far-off places with real 'attractions'. But whether there or here, he says, sightseeing is boring – all that walking, maps, queues, the cost…. and we often don't remember much about it.
Welch suggests that the problem isn't really the sights anyway – it's the people, all in the same neck-craning queue for the great gallery or ruins as you were in at Stansted, but with more languages and more sunburn – and all getting stressed that they can't see what they've come to see, or being disappointed when they do.
But suppose we pretended to be "locals"?
Locals rarely visit their local attractions, and never in a throng. And already digital travel and accommodation have made it easier for visitors, at least for a day or two, to stay in a flat rather than a hotel – and so to ignore the local attractions just as locals do, whether in London or Bangkok. It's called "getting off the beaten track"- but it does need some effort in advance.
The risk, of course, is that you miss everything – you're just getting your eye in when it's time to come home. So Welch's suggestion is that you start (whether visiting abroad or at home) by researching what you want to see; find out when it's quiet; and go and see it, ignoring the rest with determination. Go on the open-top tour bus to get the general layout (don't try to walk it all in pursuit of 'the sights'). Then, go and enjoy the rest of your holiday relaxation – whatever it is.
What does this have to do with the Heritage Traveller?
It encourages us to take a more relaxed approach to our holiday surroundings, to resist the main attractions (and the queues), and go quietly but consciously behind the façade – there to get a better impression of the heritage of the place. Make notes for your travel diary or log, take photos, buy postcards - whatever you wish: but you'll probably get a better impression of the place than if you throng to take in the sights.
Then, come home and tell us all about it….
Fabian Hiscock
Heritage Hub
University of Hertfordshire
1 Patrick Welch, 'Why sightseeing ruins your hols', Metro, 28 Nov 2016, p.37.