Prostitution in Victorian Colchester Book Launch
Join us to celebrate the launch of Jane Pearson and Maria Rayner's new book.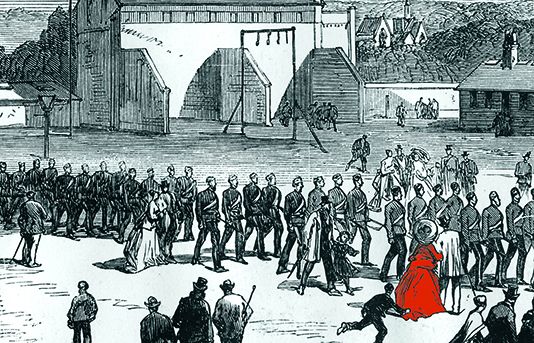 The decision to build a new army camp in the small market town of Colchester in 1856 was well received and helped to stimulate the local economy after a prolonged period of economic stagnation.
Before long the Colchester garrison was one of the largest in the country and the town experienced an economic upturn as well as benefiting from the many social events organised by officers. But there was a downside: some of the soldiers' behaviour was highly disruptive and, since very few private soldiers were allowed to marry, prostitution flourished. As a result the number of cases of venereal disease soared.
Bringing to bear considerations of class and gender, urban development, health and welfare, religion and moral reform, this is a wide-ranging, detailed and original study. As well as providing a vivid portrait of nineteenth-century Colchester, it will appeal to all those interested in the history of women's work, policing and society more widely.
Come and join us at Red Lion Books in Colchester to meet the authors and hear about their research. Tickets are free but booking is essential.
Location
125 High Street, Colchester CO1 1SZ