Colour Snap and The Colours
In January 2019, UHArts presented Colour Snap, an exhibition exploring the endless ways in which colour shapes our world. Encompassing installation, moving image, painting and textile work, this group exhibition brought together five national and international artists to investigate their playful approaches to colour. With work by Rhys Coren, Jacob Dahlgren, Anna Mac, Anna Ray and Liz West, the exhibition encouraged physical, emotional and personal responses to colour.
Colour has a profound effect on us even though we may not be aware of it. Colour represents, more than any other attribute of our visual experience, a place where both physical properties and personal experiences are interwoven in an intimate way. "We all have deeply rooted relationships with colour," says exhibition curator Inna Allen. "These surprising artworks invited us to experience it in fresh ways."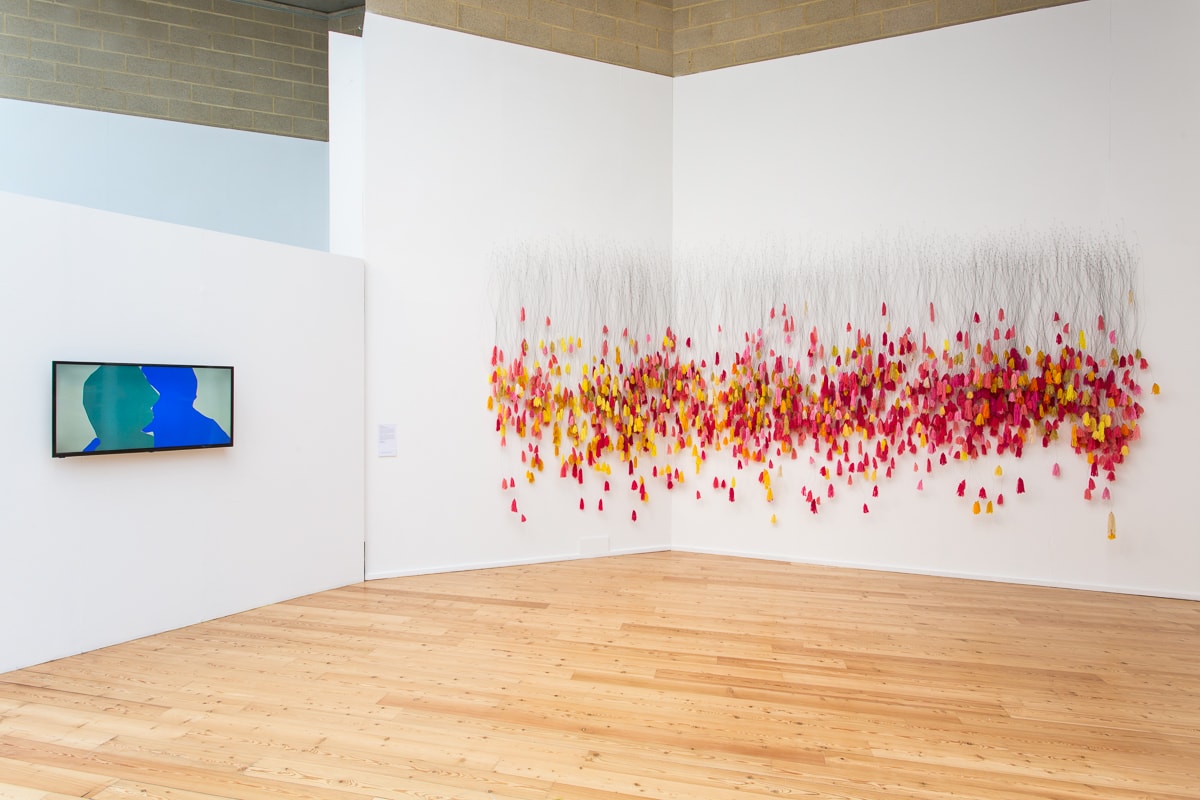 Visitors to the opening of Colour Snap were welcomed by the striking Colours walkabout act. With their vibrant costumes and playful installations, they were an eye-catching accompaniment to the exhibition.