Working With The Baked Bean Theatre Company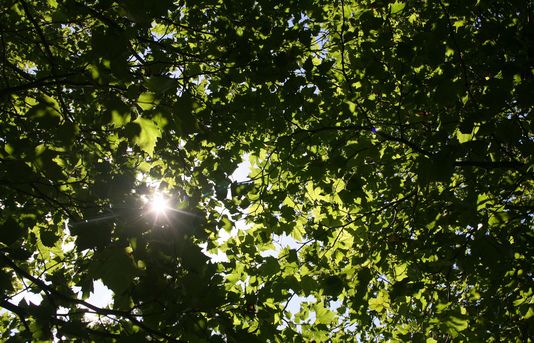 Acting gives us all freedom of expression. We've got quite a few actors who can't talk, and acting really gives them a chance to express how they feel in mime.
Acting gives us all freedom of expression. We've got quite a few actors who can't talk, and acting really gives them a chance to express how they feel in mime.
Gary Butler (UK)
I have wanted to be an actor for as long as I can remember. It started at school. All my school mates were doing it and I couldn't wait to join in. I acted in a lot of plays at school. I joined the Baked Bean Theatre Company back in 1997. At the time I was attending Burntwood Lane Social Education Centre. The director of the Baked Bean Theatre Company, Jade Grosz, started work there as a drama teacher, which is where I met her. A lot of my friends were already in the company, so there was all the more reason to join.
The company first started life as a six week summer project at Hill House Social Education Centre in Tooting. I already had the acting experience from school and college, and it was something that interested me. As the company grew we moved out into the community.
First we were based for two years at the Katherine Low Settlement, a community centre in Battersea that provides for the whole community, including Sure Start Battersea. But then we had a stroke of luck! We found that the Colourhouse Theatre in Merton Abbey Mills was empty - we introduced ourselves and we were asked to become the resident theatre company.
There are now more than 60 people with intellectual disabilities in the Baked Bean Theatre Companies. We are in four different groups. There's the main theatre company which I'm in. We meet twice a week; we write our own plays and perform in professionals venues. Then there's the Baked Bean Theatre 2 and Baked Bean Theatre Company 3 and the newest group, Merton Beans. There are about 15 staff over all, one of whom has an intellectual disability.
We've produced a number of plays, including "Standing Out", which is based on the film "Stepping Out". The original film featured a woman running a dance troupe, full of working mothers and single parents. Our version added a storyline involving a West End Musical that had invited a group of people with intellectual disabilities to join their show with only a week and a half to learn their lines! I played the part of a Drama Teacher whose job it was to put on a play in a short space of time. It was so funny. It was all I could do to keep a straight face.
I have played numerous roles in these plays including a social worker in our version of "Romeo and Juliet". Again, we updated the play to a modern-day setting, including occupational therapists and social workers in the story. The original play had a story featuring two lovers who were kept apart because their parents didn't like it. In our version, Romeo and Juliet are both people with intellectual disabilities who meet through my character (the social worker). This was to show that people with intellectual disabilities should be able to fall in love like anybody else, even though society keeps them apart. We had the audience in tears at the end of the first run of the play, and it got reviews in the local papers.
Usually I try to avoid make-up (where possible) - the last time I wore make up was in our school production of 'Dracula'! Costumes are something of a speciality because some are hand-made or hired, but some are bought locally at charity shops. We get some funding from Wandsworth Arts Office to help with costumes and sets and we have a set designer who helps us out once a year. She made us all sorts of things, like western style swing doors that we used in "The Good, The Bad and The Worse". Plus we send letters to various papers like the Guardian, and other newspapers. We always try to invite them along so there is press coverage. They usually write a review of our plays.
When we first moved in to the Colourhouse Theatre, it looked really bleak. We stripped the wood bare and polished the floorboards; now it looks too good to be true. We're still in discussion with Jade about what colour we should paint the theatre, but we'll figure that out soon enough.
I learn my lines by practising them in the theatre and reading my script. We have 'line runs' of the play, as well as technical rehearsals for the whole production. As there is usually one major show a year, there's plenty of time to learn the lines, although we like to dive straight into a new play once one is finished.
Life can get a bit hectic, as we also get involved in conferences. The theatre group attends conferences to talk about what people with intellectual disabilities can do, rather than what they can't do.
The other actors, like me, have intellectual disabilities. Acting gives us all freedom of expression. We've got quite a few actors who can't talk, and acting really gives them a chance to express how they feel in mime.
We always feel a bit apprehensive before going on stage. We don't know how the audience is going to react. Sometimes they can be very quiet at a matinee and we don't feel they're with us. Then in the evening, it feels like they're more relaxed. We often get standing ovations!
We always get on well together, but like your average family we do disagree sometimes. Jade and Nikko Grosz direct the plays that we produce. They're good to work with, and are quite even tempered, (but they have their fiery side as well, when the group muck about). They both have the patience of saints.
Performances have, on the whole, gone pretty well, although things do go wrong sometimes. There was a mistake with cues at one point in Romeo and Juliet, and some of the cast members came on stage at the wrong time, but this doesn't happen often. Sometimes we have audience participation as well, but this varies depending on the type of play that we are performing.
I like the feeling of having lots of space to express myself. I don't feel constricted when I'm acting. Working with the Baked Bean Theatre Company has made me more vocal in meetings, and in the work I do generally as a Training Advisor at St. George's Hospital Medical School. It has changed me as a person; it has made me less nervous, especially in front of large audiences.

Recently, we were told that we are doing another week long run of our play 'The Usual Misfits' because the Battersea Arts Centre is impressed with how professional we are. I'm still a bit nervous; the most time any of our plays have run for previously is three or four days. However, if I had been told we would be performing every day for a week before I had joined the company, I probably would have died of shock. (Just kidding). This time around I am a bit more prepared, because I know what is expected of me and others like me.
There is a commentary on this article: Setting up the theatre company
Photographs by Paul Stuart
Article published in 2005. Reviewed in 2019, content continues to be relevant.