Setting up the Baked Bean Theatre Company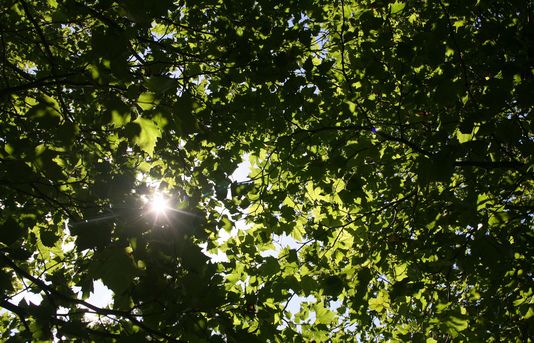 Commentary on Working with the Baked Bean Theatre Company
Gary Butler (UK) and Jade Hardrade-Grosz (UK)
In the summer of 1997 I worked as a drama tutor at Hill House Social Education Centre in Wandsworth. For our Summer project, a group of centre users and myself thought it might be fun to set up a Theatre company. The project was intended to last for six weeks and to culminate in a short play devised by the company for performance to the rest of the centre's clients. A group of 16 "actors" created their first piece of theatre and put on an outdoor production of "A Crossing of Dreams" in Richmond Park to an audience of over 150 people. The group called themselves the Baked Bean Theatre Company, and far from running for six weeks, they have been going from strength to strength for the last seven years.

Not long after the initial project, the white paper "Valuing People" was released, setting out a strategy for intellectual disability in the 21st century. The paper included 11 main objectives which are briefly summarised as follows:
1. Maximising opportunities for disabled children
2. Facilitate Transition into adult life
3. Enabling people to have more control over their own lives
4. Supporting carers
5. Facilitating good health
6. Housing
7. Fulfilling lives
8. Moving into employment
9. Quality of service
10. Workforce training and planning
11. Partnership working
These goals very closely matched the working practices we were trying to follow and implement with the Baked Bean Theatre Company, so my husband, Nikko, and I put in a bid to Wandsworth Borough Council to set up our own company as an alternative to current day care services, under the Wandsworth Borough Council's "Changing Days" initiative, which was set up to implement the goals of the "Valuing People" White Paper within the borough.

In February 2000, our bid was accepted and Act Too was born: a company dedicated to providing quality drama and art-based services to people with intellectual disabilities, enabling personal development and community integration through recognising and responding to individual needs and choices, resulting in self confidence growth and empowerment and creating new and exciting employment opportunities for people with intellectual disabilities.


Five years later, Act Too still teach and manage the Baked Bean Theatre Company as well as providing a multitude of other community-based projects, offering more than 200 workshop spaces each week, including five distinct drama projects, and our Art-works project which includes a Gallery/shop space staffed by people with intellectual disabilities and selling artworks created by people and artists with intellectual disabilities. Through these projects we aim to support actors and artists with intellectual disabilities to move from day care into educational and/or meaningful employment, in turn encouraging inclusion and acceptance of the rightful place of people with intellectual disabilities in society.
Photograph by Paul Stuart
Article published in 2005. Reviewed in 2019, content continues to be relevant.