My Role As A Supporter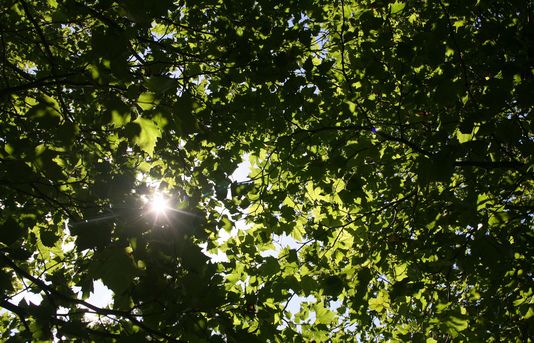 The best bits are when a person tells me: "I've just seen Jackie and she's so much stronger than the person I met eight years ago - is that because you're supporting her?"
Linette Farquarson with Jackie Downer (UK)
Linette Farquarson is an independent Advocate who has supported adults with intellectual disabilities in various settings. With her strong faith and belief in human rights, she has worked towards raising the awareness of the double discrimination faced by those who are black and who have intellectual disabilities. Linette also gives advice on issues regarding race and disability to various organisations.
Jackie Downer MBE is a young black woman with intellectual disabilities. She has campaigned for the rights of disabled people ever since she decided that there was more to her life than the Day Centre. With a strong sense of equality, she pursued other avenues and, with support, has gone on to become a leading consultant, who advises organisations on issues for rights for disabled people.
The following interview was given by Linette and Jackie to a member of the website's Editorial Board in 2003:

What is your role as a support worker? What do you actually do?
I am independent and paid by various services or service providers to support Jackie. Jackie pays me herself with funds provided by Access to Work, a disability services team which is part of Job Centre Plus.
I make information easier for her to understand and make sure that it communicates directly to her. Sometimes I put information into larger print. I also help Jackie to access telephone calls. Jackie re-directs calls to me if she does not understand what is being said, or if she needs to arrange an appointment, or wants me to take down travel directions etc.
Jackie prepares training materials, and I help her by taking dictation; typing everything up; making up lecture cards. I put everything into Jackie's work book, writing down all the points that she needs to raise in a training session. I guide her through the various agendas for meetings, which could be anything from research to making bids for funding.
We don't do everything together. It is important that while I allow Jackie to be dependent, I also help her to create her own independence.
When we started working together five years ago, I found that Jackie sometimes needed extra time. I thought "What do we do?" Do we have to finish all communication at 4 or 6 o'clock?" I wrote down all the extra time that I had provided so that the disability service could see what was needed. The service accepted the need for extra time and we were able to be much more flexible. I sometimes help Jackie at home and with things like direct payments. This is citizen advocacy.
"Mum is sometimes at home in the evenings and helps me. It's difficult to cook for myself. It's difficult to eat healthily. Linette helps." Jackie
What is your role in Jackie's healthcare?
A few years ago I saw a leaflet from the Royal National Institute for the Blind, which talked about people with learning disability having poor eye-sight. It made me think. Jackie sometimes had difficulty putting things in the right place and with spilling her tea. She told me that she had glasses but did not go to the opticians because she felt she was fobbed off. We went to my own optician together. He is a very calm person. When the optician asked Jackie to read the letters on the chart, she jumped up and ran over to the chart. He was very surprised, but gave Jackie enough time to explain her difficulties. He found it helpful to understand how someone with intellectual disabilities could react to his instructions. I went with Jackie for the first two appointments, but she has been going by herself ever since.
"It's just about giving information. He listened." Jackie
Later, Jackie told the RNIB about her experience. She is in a video they made in 2001 to help people with learning disabilities. It is called 'Sight Matters'.
"My brother Ricky and I went to A & E one New Years Day when I dropped something on my foot. It was horrible. We waited for hours and then I was just given aspirin for the pain." Jackie
I have helped Jackie with healthcare matters such as smear test reminders and fibroids. A male consultant told Jackie she should have her womb out because she was a woman with intellectual disabilities. She complained and was given another consultant who was a woman.
Does Jackie have other support workers?
Jackie has a small group of supporters. I work with them and am the lead. We work together and have regular meetings. Jackie is very flexible.
I can work with Jackie from 1 hour up to 20 hours a week. These hours are partly funded by Access to Work. I do some work voluntarily. Some of her other support workers are also flexible. I communicate with other support workers, arrange other workers meetings, and type minutes.
What do you get out of being a support worker?
I do loads of work to raise disability awareness. It is emotionally satisfying. It is like interactive training. My brother has intellectual disabilities as well. I feel I make a contribution to the lives of people with intellectual disabilities. I have also made a good friend and partner in Jackie. I have learned a lot from negotiating and from reading and writing. And I have a new set of skills - anything from reading a map to dealing with forms from the inland revenue, employment services, and health services.
It is very important to enable communication between Jackie and doctors. Advocacy gives people with intellectual disabilities the chance to be heard. They realise that they need supporters. It has to be a two-way relationship.
Everyone is part of the equation, including parents. I also support a friend's daughter who is black. I do her hair because her mother did not want to ask the boarding school for hair care for her daughter as she did not want to appear difficult. I support her in the way I would support any friend. I also support a disabled Asian Muslim friend by applying for things like her wheelchair, arranging her holidays, looking after her daughter.
The best bits are when a person tells me "I've just seen Jackie and she's so much stronger than the person I met eight years ago. Is that because you're supporting her?"
"I don't want to be pigeon holed and supported by my Mum. I went to College and, in the 1990s, worked for Lambeth Accord for seven years, supporting people with intellectual disabilities. Then I worked at People First, helping people with very little verbal communication. Then I was at Change, working with people with intellectual disabilities who were blind and deaf. We used signing. I like to support and help people." Jackie
What are the negative parts of being a support worker?
The worst bit is discrimination, which is painful sometimes. People roll together black and women and intellectual disabilities. Often you can't say anything. It is sometimes very intimidating. It is very painful when Jackie or my children come home and talk about the discrimination they have suffered. It happens every day.
"People can discriminate and dismiss the carers. I know a lot of people do this because we are both black and are women. It is very deep discrimination. They see support workers as being from a lower level or class of working people like a cleaner. They think support workers should be dowdy. I prefer to use "enabler". " Jackie
What advice would you offer a medical student about the role of the support worker?
Always address the person with intellectual disabilities while acknowledging the supporter who is with them.
Ask who is the patient.
Always respect the patient.
Find out what channels of communication are open. Ask how the communication works, how much the supporter needs to interpret.
Do not be afraid of addressing the people with intellectual disabilities. Always look at them, even if you are talking to the supporter.
Make sure that the support worker has understood so that they can pass on important information.
"I think it is important that women from black and Asian communities should see a woman doctor. They should have that choice when there are problems 'down below'. I have had a relationship with my GP for a long time. I always worry that I am taking up too much of her time, but she takes extra minutes to explain what is happening." Jackie
Do you think you will always do this job?
I will always support someone. Maybe not full-time. My father was always lending a helping hand, particularly to vulnerable people like children, those who were mentally ill and to family members. Money was never a bargaining chip. It was to help people survive. For example, my Dad would often take in a child for weeks or months while their parents got back on their feet. I am a humanitarian and think we should give to each other. We all have rights and should be aware when these are being undermined.
Faith is very important to me, and that is why I know I will always do work like this in some way or form, even if it is for one hour per week. In life there are things we cannot pay for, and faith determines that I trust in myself and I share trust and good will with others. I believe that if I practice sharing and caring that it will pass down and that eventually money will not be the only motivator for people to receive the care, help and support that they rightfully deserve. Jackie has a faith and it is clear that when many things fail her she turns to her faith and her belief in God to keep her mentally strong.
"I enjoy having support. I will always need support with certain things. Some I really can't do. I know I will always need enablers and support workers. But I know it is important to always try on my own." Jackie
This article was published on the site in 2004 after interviews which took place in 2003. Reviewed in 2019, content continues to be relevant.