Being Alert: Changing culture, shaping care – getting care right for people with intellectual disabilities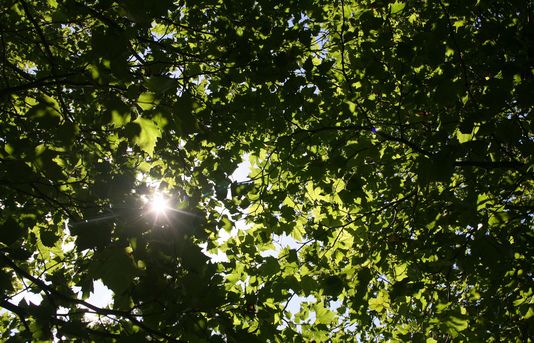 Accessing health services when you need them is difficult for everyone but particularly for people with an intellectual disability and their families and supporters.
Jim Blair (UK)
Accessing health services when you need them is worrying and scary enough for anyone but for those individuals with an intellectual disability and their families and supporters traversing the labyrinth of mazes that make up healthcare it is like travelling through a blizzard at night.
People of all ages who have an intellectual disability, as is widely evidenced in reports such as the Confidential Inquiry into Premature Deaths of People with a Learning Disability (CIPOLD 2013), receive poorer care and die younger than those who do not have an intellectual disability (20 years younger for women and 13 years younger for men), largely due to health professionals not having much training in how to work with them but also being dazzled by the person's intellectual disability rather than seeing the person and experiencing their abilities and worth.
Sometimes health professionals see the behaviour of a person with an intellectual disability as challenging. Many challenging behaviours are effective methods for a person with an intellectual disability to control what is going on around them and to express what is happening to them. Numerous unmet health needs are often behind the behaviours which need to be considered when exploring why someone is behaving in a certain way.
Putting a person's challenging behaviour down to their intellectual disability rather than exploring a possible health reason behind such behaviour is known as 'diagnostic overshadowing'. Diagnostic overshadowing can lead to poor care and premature avoidable deaths. CIPOLD (2013) found the most frequent reasons for deaths being viewed as premature were: delays or problems with diagnosis or treatment and difficulties with identifying needs and providing appropriate care in response to altering needs. In addition CIPOLD (2013) highlighted a lack of reasonable adjustments to facilitate healthcare of people with intellectual disabilities, in particular when accessing clinics for appointments and investigations. This was a contributory factor in a number of the deaths they investigated.
Yet there is much that can be done to assist those seeking a pathway through services that can lead to better health outcomes and experiences. These 'reasonable adjustments' are a legal requirement under the Equality Act of 2010. Reasonable adjustments are a duty to ensure people with disabilities gain equal treatment that meets their needs in a timely manner. Equal treatment does not mean treatment should be the same but rather that, just like we all need help at different times in our lives, people with disabilities accessing health services may need various forms of support to ensure they get the care and treatment they require. Making small changes can make a big impact.
It is vital to be able to identify people with intellectual (learning) disabilities. A learning disability is distinct from a learning difficulty, which refers to an educational learning difficulty such as dyslexia. An intellectual (learning) disability is: 'A significantly reduced ability to understand new or complex information, to learn new skills (impaired intelligence) with a reduced ability to cope independently (impaired social functioning) which started before adulthood, with a lasting effect on development.' (Department of Health (2001))
There are a number of people with disorders such as dyslexia, dyspraxia, attention deficit disorder, Asperger's syndrome or challenging behaviour who are frequently perceived as having an intellectual disability when they do not. Similarly, people with a physical or sensory impairment do not qualify as having an intellectual disability unless they also have an obvious accompanying intellectual disability.
There are common activities people with intellectual disabilities frequently find problematic such as reading, writing, interpreting and processing new information to a standard that would be considered usual for their age. In addition to these, it is likely that individuals with intellectual disabilities will experience problems with recalling simple information such as their date of birth, where they were born, telling the time, conceptualizing time, maintaining self-care and accompanying skills needed to maintain independent daily life.(Blair (2012))
There are three core criteria which must be met for the term intellectual (learning) disability to apply:
Significant impairment of intellectual function
Significant impairment of adaptive and or social function (ability to cope on a day-to-day basis with the demands of his/her environment and the expectations of age and culture)
Age of onset before adulthood.
There are four key questions that can assist clinicians while undertaking assessments with a person they consider having an intellectual disability:
Is the individual known to learning disability services?
Does the individual have significant communication difficulties?
Does he or she go to a special school, a mainstream school with special support or a day centre?
Does the individual have a social worker, care manager or key worker?
-(Hardy et al (2011))
If a health professional has any doubts about these questions, and the answers provided, then they should contact the hospital learning disability nurse, their local community learning disability team, community child and adolescent mental health services, paediatrician, GP or social services to seek more information and guidance. Once health professionals are clear about a person's intellectual disability there are various core things that need to happen when caring for such individuals and these are focused on in the further reading at the end of this article.
One of the central things that will assist health professionals in providing the right care for people with intellectual disabilities is to set up a system that indicates if a person has an intellectual disability prior to them using a service. This will enable reasonable adjustments, discussed later, to occur. Being forewarned of someone's intellectual disability enables professionals to effectively alter and adapt their service in such a way that makes the outcome of the appointment, clinic, procedure etc. likely to be much more successful and stress-free.
Alerts: Knowing someone has an intellectual (learning) disability before they are seen in a health setting.
Alerts are required so that services can ensure that they can demonstrate their legal obligations, to offer reasonable adjustments and equal care to all (equal care does not mean the same care). Health services are monitored for these criteria by regulators.
The benefit of having an alert is that health professionals are made aware of the need to consider making adjustments to the care they are going to provide. Alerts assist health professionals in focusing on the specific needs of this, particularly vulnerable, group within our society, who regularly experience poor outcomes, which can even lead to avoidable deaths in the worst cases. People with an intellectual disability of all ages receive poorer care and die younger than those who do not have an intellectual disability. Annual health checks are a key way of improving the health care outcomes and experiences for all people with intellectual disabilities and their families: these should be given to every person who has an intellectual disability over the age of 14.
Annual Health Checks
Knowing who has an intellectual disability within community and GP practices and other health settings will greatly enhance the uptake of the annual health check, which is a vital way to combat the unmet health needs of people with an intellectual disability and ensures effective treatment plans along with preventative measures which can be put in place. A comprehensive annual health check should then trigger appropriate follow-on referrals and reviews.
The annual health check should do a top-to-toe 'MOT' of a person with an intellectual disability. To get this right, health professionals must engage the person themselves, their families, carers and supporters as well as community learning disability nurses. Only by doing this will a fuller picture emerge of the person's health status, and how a plan to address health needs can be formulated. An annual health check should involve exploring the following issues:
Thoughts, feelings, moods
Skin
Sexual health
Blood pressure
Heart health
Bone strength
Breathing
Eyes
Hearing
Teeth
Swallowing
Epilepsy
Blood tests
Pain
Diabetes
Urine
Sleep
Medication
together with other age-related issues such as dementia and specific syndromal concerns.
At the end a plan of action including referrals, health education material, health promotion and surveillance should be created. This should be accessible, for example with a few words, pictures, photographs, signs and symbols for the person with an intellectual disability to gain better understanding and awareness of how they can improve their health and lives. The annual health check is also a good opportunity to ensure that the person with an intellectual disability has a hospital passport which is a key reasonable adjustment.
Reasonable Care Adjustments
· Offering the first or last appointment when attending an outpatient appointment
· Offering a double appointment, so there is more time to enable participation in the consultation
· Providing a 'hospital passport' to facilitate communication
· Making information accessible by using a communication book, photographs, signs, symbols and jargon free language
· Making changes to the environment e.g. altering lighting, seeking quieter places, calmer waiting /clinic areas, buzzers to ensure those who finding waiting hard can go off site and wait and then be 'called' back when it is their turn for their appointment
· Involving the child / young person and their families/ carers in the decision-making process around care, treatment and discharge home
Hospital passports play a core role in ensuring safe effective care that is tailored to the individual can be delivered in a timely manner. These, along with other examples such as the creation of specific focused protocols, should ensure better outcomes and experiences for all involved.
Hospital Passport
This is completed by the person or their family prior to admission or attendance at a clinic and can greatly enhance the outcome and the proposed plan for treatment because of the depth of detail contained in them. However, they do require health professionals to know about them and to ask for them every time. A great many other individuals with a range of disabilities and health conditions can benefit from them since they enable health professionals to know and understand the person behind the health problem. Passports can come in a variety of formats: video, photographic: there is no one size that fits all. They may also be called health passports, 'my health' and a variety of other names, but they are all based on the premise of giving vital information that will enhance the quality of health interactions, diagnosis and outcomes.
Make reasonable care adjustments - consider:
T Time – take time to work with the patient
E Environment – alter the environment e.g. quieter areas, reduce lighting and waiting
A Attitude – have a positive solution orientated focus
C Communication – find out the best way to communicate with the patient and also communicate this to colleagues
H Help – what help does the patient need and how can you meet their needs
The TEACH approach was adapted from the one created by Hertfordshire Community Learning Disability Team
Clinical risk and the benefits of alerts
Clinical risk may arise for people with intellectual disabilities within healthcare settings due to the lack of coordination of care across sectors, between varying disease pathways and service providers, and due to the single episodic nature of care provision (CIPOLD 2013). A lack of clarity between services can lead to a fragmented picture of a person and their quality of life, which may cloud clinical decision-making.
Alerts are useful in whatever health setting a health professional is working. They enable adjustments to be made, such as hospital passports, offering first or last appointments of the day, quieter waiting areas, or buzzer systems which have been put in place to enable people to wait elsewhere until it is their turn. They also aid identification so that health professionals know who is entitled to an annual health check, how many people using the service have an intellectual disability, where and when they access the service and how to focus on addressing concerns as they arise.
It is vital that reasonable adjustments, which are required in law within the Equality Act (2010), are offered to people with an intellectual disability, their families and carers. Learning disability nurses working across health clinics, GP practices, within community teams, hospitals and care homes are well placed to lead and assist colleagues to ensure that the right care is given to people with intellectual disabilities.
It is important you know if your next patient has an intellectual disability, and it is a necessity to have an alert system for services/health professionals to make them aware to expect people with intellectual disabilities. This means they can no longer just claim that they are doing their best, but can actually demonstrate that they are doing what is needed and required for individuals with an intellectual disability to lead longer healthier and more fulfilled lives. Until such time as health services can demonstrate that they know who has an intellectual disability, and how they are ensuring effective care by adapting their care provision to meet these individuals' needs, people with intellectual disabilities will still die younger than they should.
There is a need to change the culture of care and shape it in a more individualized manner that takes into account the whole person and views them in the round and not in segmented parts. Doing this alongside the reasonable adjustments mentioned above will greatly enhance outcomes for people with an intellectual disability. In order to achieve this, there need to be more learning disability nurses working in hospitals, GP surgeries, midwifery settings and other such health environments to assist all health professionals in how to get it right. Health services should be measured by how they care for and treat the vulnerable in society. We need to ask, how well is our health service doing?
The solutions are available but we need to ensure that they are tightly mapped out in contracts and regulatory reviews to ensure better care for people with an intellectual disability.
This article has been created from the following :
Blair J. (2015) To know or not to know: Being alert – Why it helps to know in advance if your next patient has a learning disability. http://theqni.tumblr.com/post/129772074291/to-know-or-not-to-know-being-alert-why-it-helps
Blair J. (2015) Changing culture, shaping care: getting care right for people with learning disabilities http://theqni.tumblr.com/post/126087501176/changing-culture-shaping-care-getting-care-right
Further reading:
Blair J, (2013) 'Everybody's life has worth – Getting it right in hospital for people with an intellectual disability and reducing clinical risks' Clinical Risk 2013; 19: 58–63
Blair J. (2012) Caring for people who have intellectual disabilities. Emergency Nurse 2012; 20: 15–19.
Department of Health. (2001) Valuing people. London: HMSO, 2001.
Hardy S, Woodward P, Woolard P, et al. (2011) Meeting the health needs of people with learning disabilities: RCN guidance for nursing staff. London: Royal College of Nursing, 2011.
Heslop P, Blair P, Fleming P, et al. 'Confidential inquiry into premature deaths of people with learning disabilities' (CIPOLD 2013). Bristol: Norah Fry Research Centre, 2013.
Mencap. Death by indifference: 74 deaths and counting. London: Mencap, 2012.
This article was first published on this site in 2015.