Iceland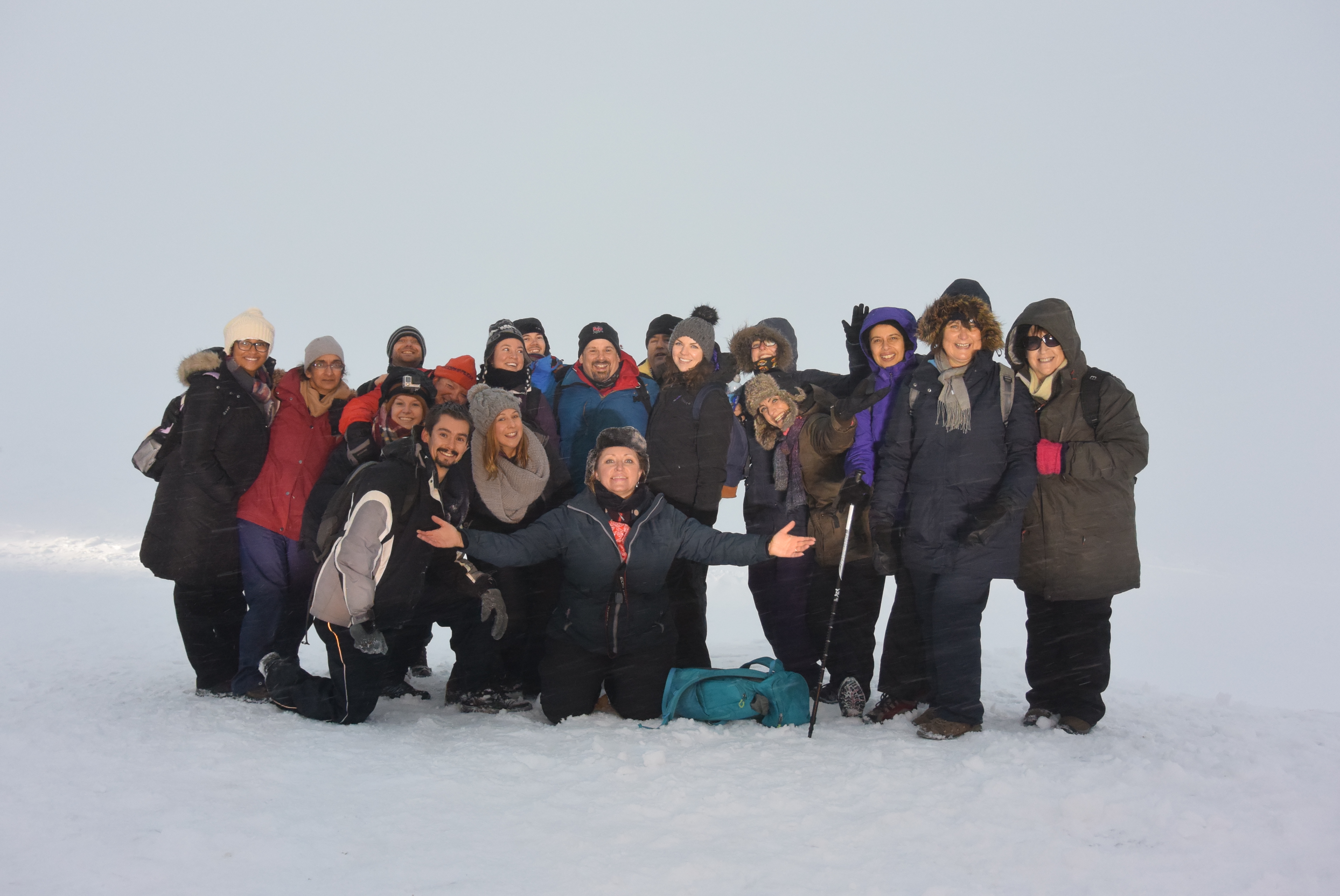 HertsAHEAD goes to Iceland!
In October, the HertsAHEAD project took fourteen science and geography teachers from across Hertfordshire on the CPD trip of a lifetime! Along with academics from the University of Hertfordshire and the Royal Veterinary College, the group had a packed four-day schedule which took them from the bottom of the Blue Lagoon to the top of a glacier more than 1700 metres above sea level.
This trip was organised by HertsAHEAD, a collaboration between organisations in Hertfordshire that promote access to Higher Education. It aimed to re-ignite subject passion, stimulate new ideas for teaching content and to improve knowledge around the needs of widening participation students in the classroom.
Witnessing some of the country's stunning geological features in the Thingvellir National Park, the group stood in awe of the rift between the Eurasian and North American tectonic plates as well as the Geysir hot spring area, with water spouting up to 100 feet in the air every five minutes! They also ascended Hofsjökull glacier and toured its impressive ice-cave. Richard Sutton, a geography teacher from Sir Frederic Osborn School said: "This trip has turned my subject into a living, breathing thing again!" Indeed, 100% of the teachers said that they were more passionate about their subjects than before the trip.
Dr Mark Gallaway from the University of Hertfordshire lectured on his Astrophysics research and explained the science behind the Aurora Borealis which the group were lucky enough to behold not once, but twice. Amy Barstow from the Royal Veterinary College illustrated the athleticism of horses, which the group later saw in the remarkable five gaits of the Icelandic horse. Zoe Primarolo, Head of Humanities at Onslow St Audrey's said: "It was a great opportunity to reflect on my teaching. It is very rare to get an opportunity to spend time engaging and developing my understanding of teaching my subject." The whole group agreed that they would be regularly updating their lesson plans with content from the trip.