Award judges
Awards are judged by a Panel acting on behalf of the Vice-Chancellor, who will review recommendations from nominators.
The awards panel comprises a Chairperson, nominated by the Vice-Chancellor, and 14 representatives from across the University, including a member of the Students' Union.
VC Awards panel 2019
Ian Campbell
Deputy Vice-Chancellor, Office of the Vice-Chancellor
As Deputy Vice-Chancellor of the University, I am engaged in all strategic and operational decisions which underpin the positioning and success of the University, including the implementation of our strategic plan. Within my role, I get to hear many stories about our outstanding staff and the projects and initiatives happening across the whole of the University. As chair of this year's awards, I am really hoping that everyone takes the opportunity to nominate somebody for the contribution they have made to making UH such a fantastic university and I'm looking forward to celebrating these successes.

Karen Barton
Director of Learning and Teaching, Office of the Vice-Chancellor
I am in the fortunate position as Director of Learning and Teaching to work with a wide range of inspirational academic and professional colleagues from across the institution. Acting as Deputy Chair for the Vice-Chancellor's Awards judging panel is therefore not only a privilege for me personally, but a wonderful opportunity to learn more about the people who make Hertfordshire such a great place to work. I am really looking forward to reading all of the submissions and celebrating the diversity, excellence and achievements of our community.

David Connell
Director of Sport, UH Sports
As Director of Sport I lead a team of committed staff who live the University values and believe in providing exceptional customer service to all users. I am immensely proud and honoured to be Deputy Chair of the judging team for VCA19 and cannot wait to see the quantity and quality of nominations this year. I am excited to learn more about the work that is taking place right across the University and celebrating the achievements of our staff here at Hertfordshire.

Ofure Awonuga
Data Warehouse Consultant, Library and Computing Services
It simply amazes me how many little wheels help turn this big wheel of a university which work perfectly. I am honoured to be part of the judging panel that will reward those members of staff who help turn these little wheels.

Thomas Baker
Associate Dean of Learning and Teaching, School of Engineering and Computer Science
The Vice-Chancellor's Awards are a fantastic way to recognise people's hard work, and it's a real privilege and pleasure to have the opportunity to be one of the judges this year. There are so many people who go the extra mile all around us every day: I think the biggest difficulty will be choosing a shortlist from all these gifted people. I hope everyone will take a few moments to nominate someone around them as it really does mean a great deal to people when they receive their nomination cards - and even more if they are shortlisted!

Debbie Chillingworth
Project Officer, Improvement and Planning
Within my role I have the pleasure of meeting and working with many amazing colleagues. These awards are a wonderful way to recognise and celebrate all the valuable contributions and outstanding achievements of our esteemed colleagues, both the winners and those nominated. It is an honour to be part of the judging panel.

Vincenzo De-Bellis
Technical Officer, School of Engineering and Computer Science and previous VCA winner
As a past winner of the VCAs it is my honour to be a part of the judging panel for the for 2019 Vice-Chancellor's Awards. My role as Technical Officer in the School of Engineering and Computer Science has allowed me to work alongside academic and professional colleagues across the University. Knowing first-hand what the VC Awards can mean for individuals and teams it is my pleasure to be a part of recognising the 2019 winners, for their achievement and commitment over the last 12 months.

Faith Goligher
Advice and Support Centre Manager, Hertfordshire Students' Union
Working within Hertfordshire Students' Union, I get to hear about many exciting University-wide projects and have the pleasure of working alongside some amazing staff and students. I feel that the VC Awards are a fantastic way to say a big "thank you" to those who have excelled in their area, or who have gone out of their way to enhance the student or staff experience. I am honoured to be part of the VCA judging panel.

Wendy Jeffery
Head of Development and Alumni, Marketing and Communications
Throughout my 18 years at UH I have worked with many fantastic colleagues across the institution at school, central department and corporate levels. The VCAs are a fabulous way to celebrate and recognise successes from across the University community and beyond, especially those working hard behind the scenes whose achievements are not always recognised. There is no better accolade than to be nominated for an award by a colleague, and this goes to the heart of the VCAs. I am proud to be a member of the VCA 2019 panel of judges and look forward to reading the nominations for colleagues, students, alumni and our external partners.

Rachel Laanest
Head of Business Support, Department of Estates
I have worked at the University for nearly 29 years and one of the best things about working here for so long is getting to know and work with a wide variety of people. I think the awards are a great way of recognising what people contribute to the University - often unseen - and I feel really privileged to take part in the judging.

Dr Roger Levy
Associate Dean of Research, School of Education
My role in the School of Education means I get to meet a wide range of people across the university, particularly those engaged in research, enterprise, and research-informed teaching. It is so stimulating to be able to get to know of these colleagues' work. So it is a real privilege to join colleagues on the judging panel for the VC Awards and be involved in a process that helps to recognise and celebrate the notable contributions of so many of our colleagues over the past year.

Jaiminee Pancholi
Marketing Manager, Hertfordshire Sports Village and previous VCA winner
Sport and physical activity is an exciting and rewarding department to be part of. I luckily get to work with a whole range of individuals from our students and staff to the wider Hertfordshire community. It keeps me on my toes, especially when I have to practice what I preach! As a past winner, I feel incredibly honoured to be included in this year's VCA panel. It's a fantastic way to celebrate the achievement of others over the past year here at the University.

Julia Ratcliffe
Senior Academic Services Officer, Academic Registry
During my time at the University, especially in my current role in Academic Services, I have had the opportunity to work with a wide variety of academic and professional staff and believe that there are so many 'unsung heroes' here, whose commitment and support needs to be recognised. I am really honoured to be selected as a judge, as these awards are an opportunity for us to celebrate colleagues who rarely get noticed for their contribution to the University community but really do make a difference.

Kirsten Sarpong
Human Resources Administrator, Human Resources
Working within the Employee Support team in HR allows me to support colleagues through their careers here at UH. I get to introduce new members of staff to the University, which provides me with the opportunity to interact with many people throughout their time here. Also, I am currently studying towards an MA Human Resources Management, giving me a unique opportunity as a professional member of staff to be able to witness the positive work and dedication our Academic members of staff deliver to the student body. It's a privilege to have been selected to be part of the judging panel for such a positive event and a great way to celebrate first hand the impact our colleagues have had on the success of the university.

Damian Ward
Dean of School, Hertfordshire Business School
As Dean of our Hertfordshire Business School, I am very passionate about delivering a transformational educational experience for our student's here at Hertfordshire. Within my role I interact with a wide variety of individuals across the institution and am always pleased to see how many share this passion. The awards are such a great way to recognise the dedication and commitment of our staff so to be part of this year's judging panel is not only exciting but also a real honour.

Comments from a VCA judge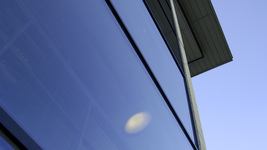 "
After reading about the things people do at the University I feel humbled and proud to work here. I had never realised how much goes on and how dedicated the staff are. I feel inspired by the collective good work and gained a greater understanding and appreciation of everyone who works here.