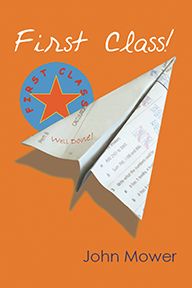 First Class!
Author: John Mower
Price: See vendor
"
"A breath of fresh air for any NQT [newly qualified teacher] or trainee teacher needing a break from the standard academic text whilst still being guided as to the types of experiences they can expect as they embark on their careers. Mower is able to capture the most nerve-wrenching as well as the most rewarding moments for any teacher in the classroom, in the context of this compelling read."
ESCalate, Higher Education Academy Network
Ebook formats
About the book
"First Class is a realistic portrayal of the challenges and joys faced by a Newly Qualified Teacher" Judy Moorhouse, Chair GTCE
What do teachers really think about the children in their class?

What would they actually love to say to the stroppy parent or the headteacher from hell?

For Adrian Gray landing his first job at leafy Green Acre Primary School seems like the dream ticket, especially with Rachel, the gorgeous Reception Class teacher, just waiting to be swept off her feet.

But then he finds out that he's to teach Year 6, who are ready to pounce on his every mistake.

With traumas such as an OFSTED inspection awaiting him, and the hideous prospect of having to teach sex education to a bunch of pre-pubescents, Adrian soon realises that he's going to have to wise up, if he's to survive his first class…
ISBN: 978-1-902806-90-7 Format: Paperback, 320pp Published: Sep 2008
Any questions
Contact us at UH Press if you have any queries or would like to find out more about this book.