Join us to make and decorate a plant pot from re-used materials.
Create your own design using plastic bottles or yogurt pots. You can make it as simple or complicated as you wish. All levels of experience welcome and members of the UH Arts + Culture team will be on hand to help.
Students can then walk up to the University allotments and use their pots to plant seeds which will be provided by Groundwork.
You can take this away with a flower seed to nurture or something edible to grow at home.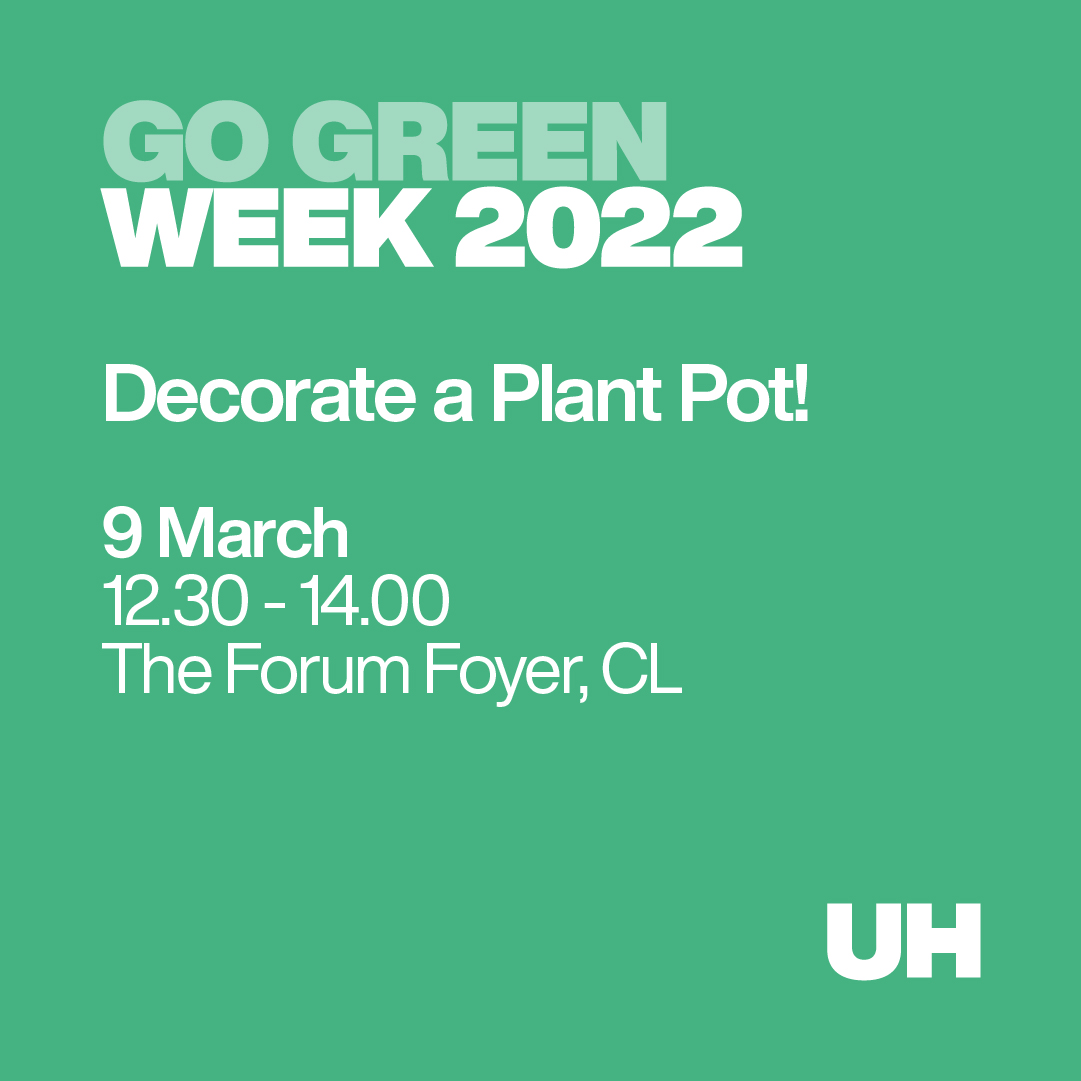 This is part of Go Green Week – you can book and find out more here