A chance to take a lunchtime stroll, meet people and find out more about the University's Sculpture Collection.
During this guided tour, you'll also learn about how we care for the works created by internationally renowned sculptors and alumni.
If you're new to campus, this is a great way to meet others and explore the College Lane Campus.
All welcome.
Please note – booking is essential so we can update attendees with any protocol, changes or restrictions due to COVID19.
Map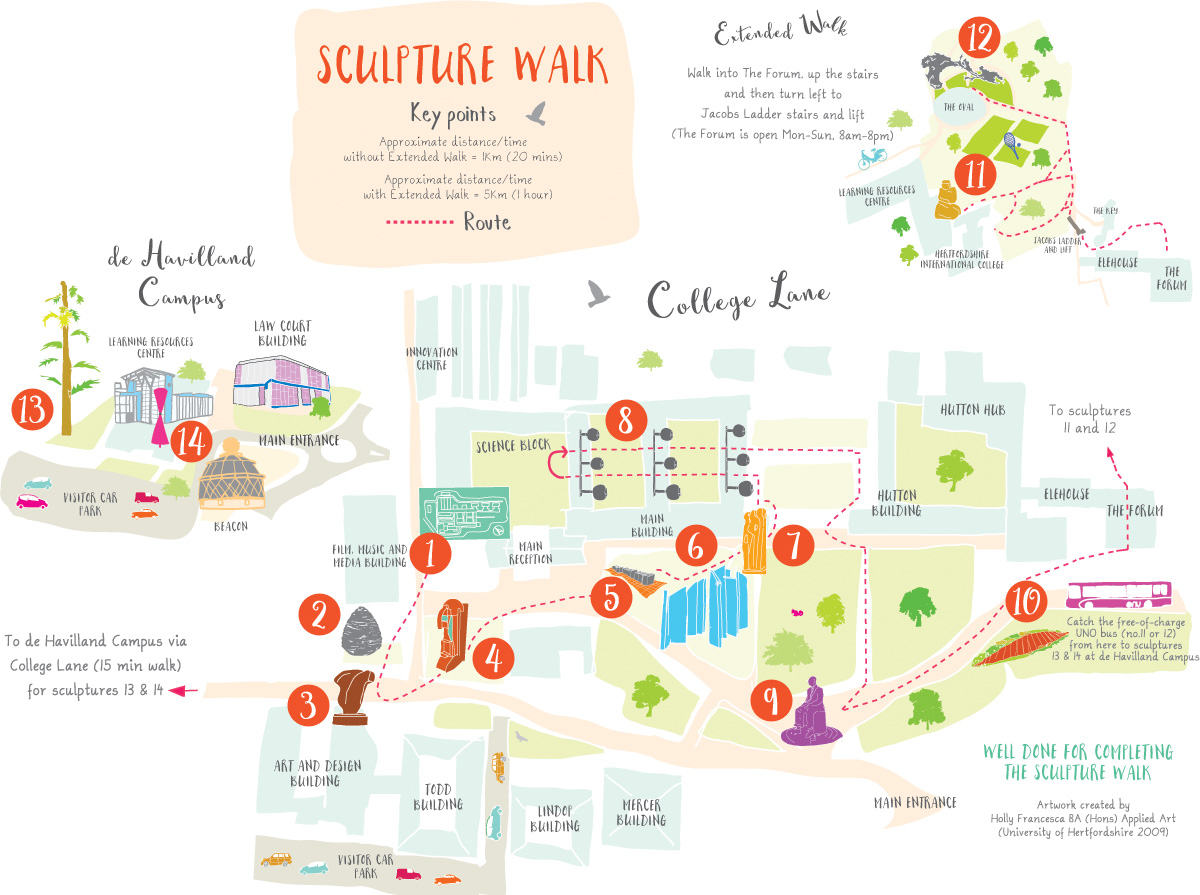 Download our Sculpture Tour Map
Meeting Point: Art + Design Gallery, College Lane campus
Duration
Approximate distance/time without Extended Walk = 1km (20 mins)
Approximate distance/time with Extended Walk = 5 km (1 hour)
Duration depends on group size and how many questions there are – you are welcome to leave before the walk has finished if you can only join us for a short time.
About the Collection
The University of Hertfordshire Art Collection features over 500 artworks displayed across its campuses. Hosted by UHArts, this walk introduces 14 outdoor sculptures on College Lane campus.
The Sculpture Walk presents an eclectic group of works which map the changing characteristics of British Sculpture since the 1950s. You will encounter a bronze torso by Henry Moore's pupil John Farnham and a bespoke wall relief map by Trevor Tennant. The trail reveals Land Art by Andy Goldsworthy, as well as sound sculpture, interactive sculpture, assemblages and intervention into the landscape.