University Campus St Albans (UCSA)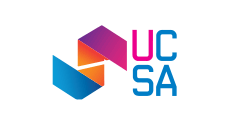 University Campus St Albans is a joint venture between the University of Hertfordshire and Oaklands College.
Set up in 2013, UCSA was established to offer part-time degrees delivered at both Oaklands College and the University which primarily targeted employed or mature students. Taught over weekends, or through day or block release, UCSA offered flexibility to those who need it, which has resulted in 90% of last year's graduates obtaining a first-class degree.
To build on this success, both the University of Hertfordshire and Oaklands College have mutually agreed to re-organise UCSA, bringing all programmes and degree apprenticeship operations into the University and no longer operating UCSA as a separate joint venture company.
This is a positive step in our strategy to transform lives, and will strengthen apprenticeship provision, providing a seamless experience for learners and employers.
We do not anticipate this development having any adverse impact on current learners and we are contacting all learners and employers with more detail. Those wishing to join programmes offered by UCSA in the future will be able to do so through the University, rather than UCSA.
Courses
We will still be recruiting to the following programmes, delivered at the University of Hertfordshire: