First place
No more crows
I was reclined on the garden chair when the first crow came
The story went: in tragic mourning you get an uninvited crow
It's a helpful omen
Somehow in spring we summon birds to ourselves,
in every song and each bright morning, I am reminded
The year of the crow
April to April,
one day I fancifully
Look up My Chinese animal sign, Snake.
I did this in May. I was very poor.
Snake eats crow. Dragon eats snake eats crow.
In June I had to sit for Paula Rego
in a prickly crow's nest
Sometimes In a tutu
I imagined myself a muse
her hidden hand clutching a black chalk
I was high up and drawn in crow proportions come July
i taught myself how to papier-mâché eggs so they wouldn't break on impact
I considered teaching that as a lesson
Defence mechanisms like alternate worlds
One mind crowds with crows quite suddenly if you allow it
If it got hot i wore black for them and sweated
Got fat in the stomach but not the chest
Thats disappointing to a crow
A terrible crow poem disguised as a t shirt poem blotted my copybook
I had half a mind to stop
I was so egg bound I had to perch over something all the time
I had you over a black crow river
At Christmas
The weight of a bottle pressed between your pocket and thigh like a wet-feathered, not dry black dog,
It was more than a crow
I tried to sit with a sad girl under a canopy of trees
The sun coming back
Where one sign said
Do not feed the birds
Gemma Lovell, Milton Keynes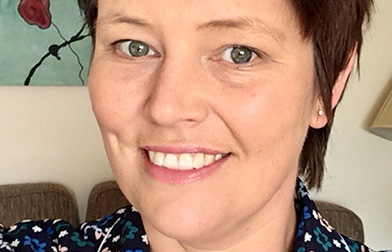 Gemma Lovell lives and works in Milton Keynes. She has one daughter, one cat, one dog. She works as an art therapist with children as well as being an Arts and Crafts support worker for adults with learning disabilities.
This is the first poetry competition Gemma has entered. For the past 5 years she has been reading and writing poetry regularly. She will soon to be going back to university, for the third time, to study for a poetry MA in London.