Second place
Anne
He in whose eyes the uneven pavement, the fall,
the rooks like stately divorcees. Their dark lungs, puffed.
In whose arms the rose-coloured scythe.
I want him running fast,
his long hind legs, the crash and dapple of his flank,
to have him by his collar and his fine split hoof.
His heart, crisp as a radish.
The coffee has an addictive quality, and the cream...
What happens, happens. I feel the grounds in my hands.
I'm not afraid to say yearning.
At least half the days
are fox-red, peat and beaten copper,
half the days are a savage hollowing out.
Hand me the glass. Let him make his head start.
Alex Bell, London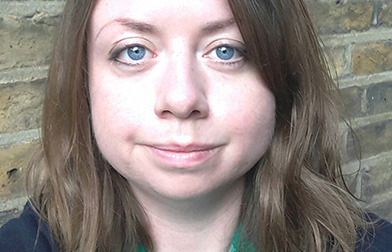 Alex Bell's work has appeared in magazines and journals including The White Review, The Rialto, Magma, Poetry Wales and The Quietus.
Her debut pamphlet Bad Luck Woman was published in 2016. She is a 2017-18 TOAST Poetry mentee.