Drame bourgeois
In my garden the self esteems
are spreading uncontrollably

and like posh ice cream, I want them
biting through to my weeping centre

but when they thrust forth their flowers
in a red slash of fragrant claws

it's all I can do to stomach my lofty
laughter, tepid flames licking

behind a frost-glazed lens. Then, regretful,
I make offerings: ham from a sacred pig

that eats only rainbows. Potatoes off a bush
on an all-starlight diet. But as I shift

forward on limbs of villainous cutlery,

the jaded botanies ward me off
and the claws frighten me, startle
my untamed bourgeois nature

and I want to drown myself in a cloud
before we've even started, drown in the belly

of a bottle, also red, also sweet, all so
civilised, like beating your grandeur

– I mean, gardener – to death
with the edge of a pyramid.

I wish I'd been born in another time, before
we were so many, before this was

no longer new. I could have been the mouth
covering the deep, could have accepted

these regal endowments, roots cracking
in my soil like green knuckles, tubers

prospering in the marrow, the edge
of my shears shaping legendary hedgerows.
Oliver Sedano-Jones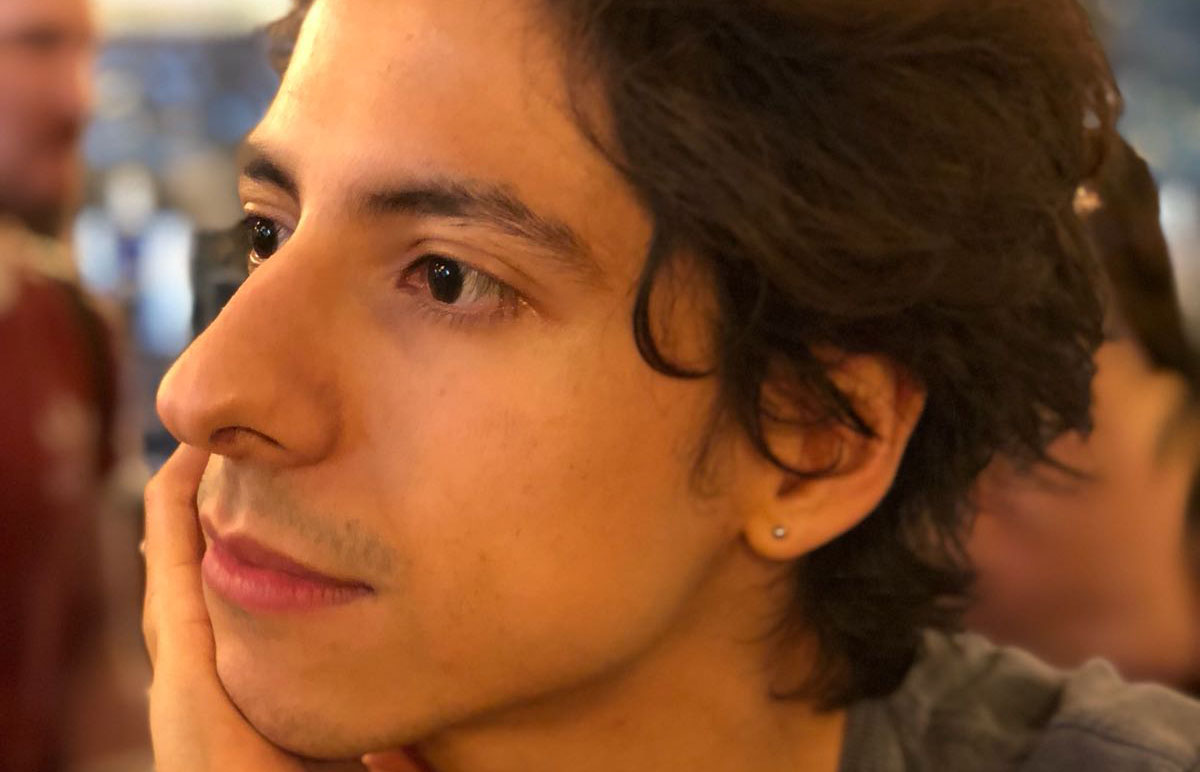 Oliver Sedano-Jones is a British-Peruvian poet. His psychobiography of the current POTUS, Donald Trump: The Rhetoric, was published by Eyewear Publishing in 2016, as was his first chapbook, chronic youth, which was reviewed in the Times Literary Supplement in 2017. His work has appeared in FLAR, The Northridge Review and Marathon, and his poem 'nU tXt', was shortlisted for the 2018 Yeats Prize.
"Punkish and lacerating" – Leaf Arbuthnot, TLS
"An exciting new voice in British poetry" – Chris Jackson