School of Life and Medical Sciences flare winners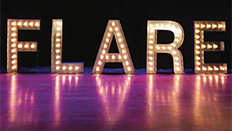 flare is the University of Hertfordshire's annual business start-up competition which supports and encourages students and alumni to launch and develop new innovative businesses.
The competition offers our budding entrepreneurs support and training to help bring their ideas to life.
flare winners
Sam Marchant and Oliver Vagg
flare winner - Ignite Award
Suzero - A low sugar, dairy and gluten free cake bar with 100% natural ingredients.
Suzero's success in the recent flare competition has made Oliver and myself extremely proud of the hard work we have undertaken thus far. Winning the award will help us to continue to grow our brand as we seek new retailers and stockists for our low sugar snack bars.
Course studied

Find out more about flare
Visit the flare website for more information on the competition and how you can take part.