How we support women in science
The School of Life and Medical Sciences achieved the Athena SWAN Bronze award in November 2014. View our School Athena SWAN Bronze submission (PDF - 2.55 Mb).
The Charter recognises good practice in recruiting, retaining and promoting women. It covers women in academic and research roles, but also progression of students into academia.
Athena SWAN has given us the opportunity to reflect on existing practices and prevailing cultures, acknowledge and celebrate current good practice and identify areas for improvement.
We also contribute to improving the profile of female careers in STEMM by submitting academic career profiles of colleagues from within the School of Life and Medical Science to the Academic Case Studies section of jobs.ac.uk.
An inspiration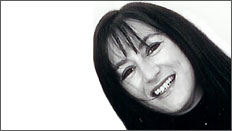 "At times It has been a struggle. Becoming aware of Athena SWAN made me reflect on what I have achieved, and I think I have done really well!"

Lindsy Kass - Senior Lecturer (Currently balancing work, PhD and motherhood.)
News
See a list of Athena SWAN news from the University of Hertfordshire.
Any questions?
Contact Dr Louise Mackenzie at l.mackenzie2@herts.ac.uk if you have queries about Athena SWAN in the School of Life and Medical Sciences.