Hertfordshire Symposium on Substance Misuse – Changing Lives
The case for addressing substance misuse, its root causes and associated inequalities is urgent and overwhelming.
The impact of the Covid-19 pandemic and the cost-of-living crisis is hitting the most vulnerable hardest. Workload pressures faced by service providers and agencies are ever increasing. This event brings together local communities, people with lived experience, the NHS, public health, local authorities, criminal justice, the police, voluntary, community and social enterprise sectors. We will explore how best to join the dots between work that is already under way and identify new opportunities to engage, collaborate and strengthen services.
The symposium will be highly interactive and explore the interrelated themes of lived experience, services and policy. Over the two-days, we will listen and engage with:
The experiences of people living with addiction to help illuminate needs.
Professionals working at the frontline, to understand pressures and solutions.
Expert speakers with strategic and practical insights into policy and practice.
Case-studies that will highlight how sectors are already working together to achieve meaningful progress on preventing and treating substance misuse.
Frontline organisations, who will provide crucial insights into widening the reach, scope and impact of services.
We will close by bringing together contributions; we will then develop a plan for next steps, shared learning and collaboration.
Sponsors, speakers and organisations contributing include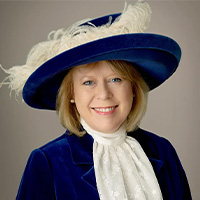 Sally Burton DL
My focus as High Sheriff has been to raise awareness of the challenges created by the pandemic, especially to the vulnerable and those affected by problems caused by addiction to drugs and alcohol.
"I am delighted to be working with the University of Hertfordshire to provide a platform for debate, understanding, collaboration and ideas on the way forward. My hope is the symposium will contribute to collective efforts to change lives and strengthen communities across Hertfordshire".
High Sheriff and symposium sponsor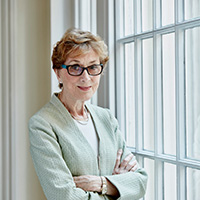 Professor Dame Carol Black DBE, FRCP, FMedSci
Dame Carol was President of the Royal College of Physicians from 2002 to 2006, advised the British Government on the relationship between work and health from 2006 to 2016 and was Principal of Newnham College, Cambridge from 2012 to 2019. She is an expert on the disease scleroderma.
Dame Carol was commissioned by the Home Office and the Department of Health and Social Care to undertake an independent review to inform the government's thinking on what more can be done to tackle the harm that drugs cause. Part 1 was published on 27 February 2020 and Part 2 on the 8 July 2021.The report contains 32 recommendations for changes across government departments and other organisations, to improve the effectiveness of drug prevention and treatment and to help more people recover from dependence.
"Improved treatment services will not be enough on their own to help people achieve and maintain recovery. A broader package of services is needed, involving also well-coordinated housing and housing support, employment support, and mental health services".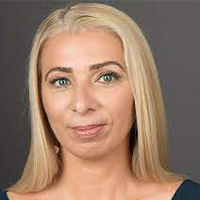 Professor Ornella Corazza
Ornella leads multidisciplinary research in the field of drug and other behavioural addictions. Her work has been presented in over a hundred peer-reviewed publications, seven books (two award-winning), including the recent "Emerging Drugs in Sport" (Springer 2021), "Novel Psychoactive Substances: Policy, Economics and Drug Regulations" (Springer 2017), "The Handbook of Novel Psychoactive Substances" (Routledge 2018).
"My research interest includes emerging drugs trends and responses to enhancement drugs, especially in relation to body-image and identity issues".
Ph.D, Professor of Addiction Science, School of Life and Medical Sciences, University of Hertfordshire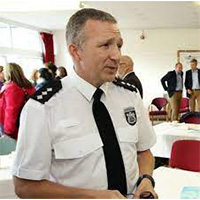 Jason Kew
Jason is a serving Chief Inspector and lead for Drugs and Harm Reduction. He developed the Thames Valley Drug Diversion scheme, which enables everyone found with controlled drugs to have an assessment of their use and education/harm reduction without the need for arrest, interview nor admission of guilt. This scheme has been a catalyst for health-based drug interventions across the UK and further afield, leading policy changes within education to negate the need for exclusions.
JQ is a passionate advocate for challenging stigma and diverting people away from the criminal justice system, recognising the damage caused by marginalisation and inequality.
Chief Inspector, Thames Valley Violence Reduction Unit.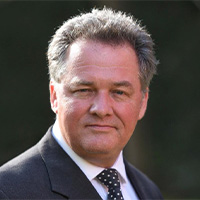 David Lloyd
David has been Police and Crime Commissioner for Hertfordshire since 2012. His focus has been on delivering effective and efficient policing, supporting victims, promoting partnership working and delivering on the public's priorities. David is recognised for pioneering work, improving support services for victims of crime. The Beacon Victim Service, which he launched, has received national recognition for its innovation in areas such as the development of the Vulnerable Victim Case Manager role.
David has also campaigned for reform of the wider criminal justice system, arguing that the agencies involved need to work more closely together to provide a better service to the public and to the victims of crime. He chairs the Hertfordshire Criminal Justice Board, is a member of the National Criminal Justice Board and is a former member and past chair of the Police Reform and Transformation Board.
"My Community Safety and Criminal Justice Plan: Everybody's Business, 2019 – 2024 looks to the future and sets out the challenges and opportunities ahead of us and speaks to everyone - the police, local authorities, the private sector and each one of us as citizens - to take action and play a part in preventing and reducing crime"
Police and Crime Commissioner for Hertfordshire
Dr James Morris
James joined LSBU in 2020 as a Research Fellow for the Centre for Addictive Behaviours Research after completing his PhD at LSBU. He is Chair of the New Directions in the Study of Alcohol Group and hosts 'The alcohol "problem" podcast'.
"My research explores harmful drinkers as a unique group in terms of low problem recognition, and the influence of stigma and problem framing".
Research Fellow at London South Bank University
Book your place
| Date | Time | Venue | Book |
| --- | --- | --- | --- |
| 07/02/2023 | 10.00 - 17.00 | Fielder Centre, University of Hertfordshire, Hatfield, AL10 9TP | Book your place |