Postgraduate Philosophy courses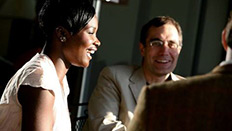 If you would like to develop your Philosophy expertise at postgraduate level, we offer a number of exciting courses:
Whichever you choose, you will need to identify your research project and submit a concise research proposal (2,000 words maximum).
This is one of the main factors we'll consider when deciding whether to accept you to the course, along with your suitability for higher research and our capacity to supervise your chosen topic.
Find out more about Philosophy research at the University of Hertfordshire.