Heritage studies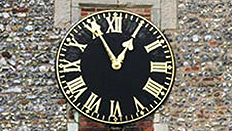 Heritage studies is the study of history outside an academic setting.
Our innovative course explores how the past is remembered, represented and used in a range of contexts - from museums and film to the national curriculum - helping you develop real-world applications for your expertise.
Explore related undergraduate degrees in Heritage Studies.
What will I study?
Learn the variety of forms public history can take, as well as the practical, intellectual, methodological and ethical issues associated with it.

You will examine the heritage industry and the work of Britain's major heritage bodies, undertaking placements in museums, local archives or heritage projects and producing a long-lasting public project, such as a website or archive catalogue.

In your Final Year, in a module taught with the University of North Carolina Wilmington, you will gain an insight into how public history is shaped by national history and political culture.
Career opportunities
This course is excellent preparation for a career in museum and heritage organisations; policy-setting, commercial and not-for-profit organisations; and other areas including teaching, the civil service, local government, journalism and publishing.
Find out more
Visit the Heritage Hub for more information on our Public History degrees.