German
Why study German?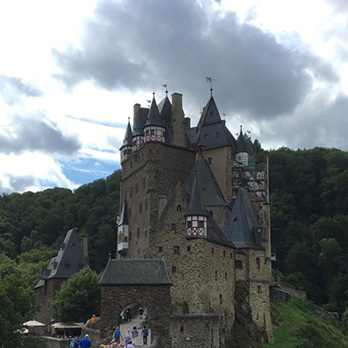 Learning German can be enriching, rewarding and incredibly useful in the world of business. Along with English and French, German is one of the primary languages of the European Union. There are approximately 95 million native speakers, and German is one of the top three most used languages on the Internet.
Germany holds a leading position in the global economy, and knowledge of the language can therefore increase your prospects in the automotive, manufacturing, and engineering sectors, in science and research, in fashion, publishing, and in media, information and communication technology. If you are considering a start-up, Berlin is the hippest place to be for innovation plus low-cost living. And let's not forget travel and tourism – tourists from the German-speaking countries are big spenders when it comes to travel and appreciate being able to communicate with staff who can also speak their language.
Are you a culture vulture? The German-speaking countries have a rich cultural heritage for those who love music, literature, philosophy and art. Learning the language can only deepen your understanding and enhance your enjoyment.
Learning German is vital if you want to take advantage of our study abroad options in German-speaking countries. Study abroad in one of our partner institutions can give you the chance to enhance your language skills, get to know the people and culture, and simultaneously broaden your professional horizons.
What we offer in Languages
We offer German at two different routes. You will study two language modules per academic year. Studying a language as a minor subject provides an excellent complement to the main course of study and enables you to develop highly valuable interpersonal and intercultural skills that will widen your opportunities and enhance your salary prospects.
| Level | German language requirement |
| --- | --- |
| Beginner – Route A | No prior knowledge or GCSE grade 5 or below |
| Intermediate – Route B | GCSE grades 6 to 9 or AS grade D or E or equivalent |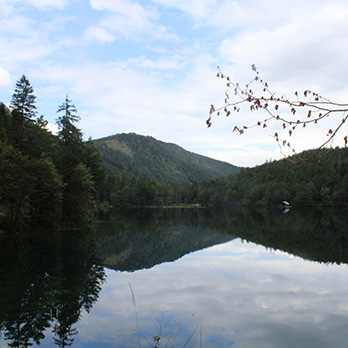 You will normally be required to study at a level commensurate with your prior knowledge or qualifications. For example, if you have a GCSE grade 6 in German, you cannot choose the beginner route.
If you have an A-level in German or a very high level of proficiency (e.g. you are a native speaker or you have lived in a German-speaking country), you are not eligible to study German. In this case, choosing an alternative language would be an excellent option for you.
If you are unsure about your level or eligibility, please contact us at languages@herts.ac.uk and we will be happy to advise.
We may decide to informally assess your level when you arrive and, if appropriate, place you on an alternative route.
Classes
Whether you are a complete beginner or looking to brush up and build on prior knowledge at intermediate level, you will learn German in a relaxed and friendly environment. Our modules build confidence in communication from day one and you will have lectures, seminars and lab sessions to develop the full range of reading, listening, writing and speaking skills. You will also gain insights into the culture and lifestyle of the German-speaking countries, and develop the language skills required for travel, study and/or work in these destinations.
We look forward to welcoming you!