Mass Communications Programme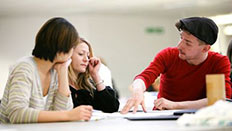 With its focus firmly on how the media works and how to work in the media, our
Mass Communications
Programme
combines practical and theoretical knowledge to give you a valuable range of skills, knowledge and experiences. Through the course, we strive to provide a rich learning experience, combining traditional seminars and lectures with the latest digital and online technologies.
Contact us for more information.
Shape your course, shape your future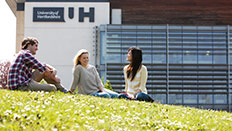 During your First Year you will choose Media Cultures together with three other subject pathways from the following list, establishing a strong foundation in communications:
This is a very practical course, so within each area you will learn how to produce work in that media.
If you study film, you will learn how to make a short film. If you opt for journalism, you will learn to write like a journalist. And if you choose new media, you will learn how to design websites and magazines.

As you progress through your second year towards your Final Year, you can choose to specialise by taking up a greater proportion of modules in the subjects of your preference.
Degree titles
In addition to studying BA (Hons) in Mass Communications, students will now be able to specialise in the following degrees:
Find out more about the new degree titles available.
Find out more
Why study Mass Communications at the University of Hertfordshire?
Student work