Registration and Payment
How to register for your course
Accredited courses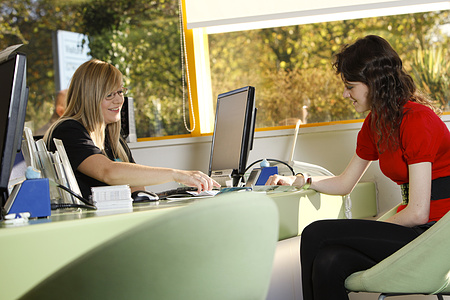 Students on most of our Health CPD courses, including those that are designated as Distance Learning, can complete the registration process online.
Certain courses which lead to a further professional registration, may require you to attend a face-to-face registration session at which NHS counter fraud and DBS checks can be carried out.
As soon as you have been accepted onto your course, you will receive a formal offer letter which will contain full details of how to register onto your course.
Short courses
As soon as you have been accepted onto your course you will receive a formal offer letter from our Health CPD Admissions Team, together with detailed joining instructions. You will automatically be registered onto the course and will not need to complete a separate registration process.
How to pay your fees
Sponsored or NHS contracted students
If you are being sponsored by your employer or funded through one of the Health Education England contracts with the University, you will need to seek funding approval from your Learning and Development Coordinator and ensure that your study leave has been approved. In the event that your sponsor fails to pay, you will be personally liable for any fees due.
Self-funding students
If you are paying the course fees yourself (self-funding) you can pay by credit and debit card or cash or cheque in person. You may be able to pay in instalments.
Contact student finance on +44 (0) 1707 284800 for more information.