Gender equality in Health and Social Work
The School of Health and Social Work is committed to recognising and addressing gender equality across academia for all students and staff. We have held an Athena SWAN Bronze award since April 2015, which acknowledges our commitment to gender equality.
Athena SWAN was established to encourage and recognise commitment to advancing the careers of women in science, technology, engineering, maths and medicine (STEMM) employment in higher education and research. In 2015 this was expanded to include other fields and work undertaken to address gender equality more broadly. Visit the Athena SWAN website for more information.
View our submission and action plan (PDF - 0.5 Mb)
Meet the people leading on gender equality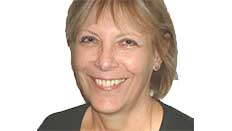 Professor Karen Beeton
Department of Allied Health Professions and Midwifery/ Allied Health Professions / Physiotherapy /School of Health and Social Work
Karen is the head of the School's Equality, Wellbeing and Inclusivity Committee, which is preparing our Athena SWAN Silver submission.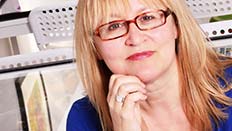 Professor Kathryn Almack
Professor of Health, Young People and Family Lives
Ensuring the Athena SWAN charter principles are embedded within the School and University presents many challenges and requires the commitment of all; I look forward to leading on that work in the School of Health and Social Work with Hubert.
I took up my post at the University of Hertfordshire in March 2017. I had previously worked in the School of Health Sciences at the University of Nottingham where, amongst other roles, I was a member of the Athena SWAN SAT team. As such, I am familiar with the Athena SWAN agenda and I bring that experience and knowledge with me into job-sharing the Champion role.
My background contributes to a strong commitment to equality and diversity. I'm from a rural working class background and it wasn't common for girls from my background to go on to further education. I worked for two years before deciding I would do a degree and I was the first member in my immediate family to do so.
I went to Trent Polytechnic (now Nottingham Trent University). I then stayed in Nottingham and for the next 10 years or so worked in the voluntary and statutory sectors in homelessness, welfare rights, domestic violence and community development. During this time I did a part time MA in Women's Studies (University of Bradford) and that whet my appetite to study further and do a PhD. I had no idea how I might manage that but a few years later a combination of factors led me down that route.
Since completing my PhD I have worked in academia – taking a research only career pathway (although not planned as such). I am a family sociologist and my research interests broadly address family lives, health and well-being across the life-course.
For the past 10 years I felt very fortunate to have a post funded through a Family Trust donation made to the University of Nottingham to set up a research centre into palliative and end of life care. It is rare to have such long term funding as a Research Fellow and in those ten years I progressed to Senior and then Principal Research Fellow.
I'm very committed to supporting and mentoring early career researchers.
My daughter was one when I started my PhD so my academic career has spanned her lifetime (she is now 20). She was diagnosed with Chronic Fatigue Syndrome when she was 15. That's had a big impact on her life and - as her only parent - on my life too. Having a work/life balance can some times sound a bit clichéd but it is incredibly important to me. I consider raising my daughter to become the young woman she is, to be my biggest achievement. That said, my work is also important – and my daughter is incredibly proud of her mum becoming a Prof!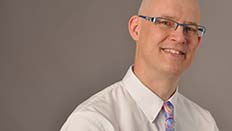 Dr Hubert van Griensven
Senior Lecturer, Department of Allied Health Professions and Midwifery
What has enabled me to overcome my limitations and be fulfilled, apart from people being kind and supportive, is education. Education should be accessible to all.
I have felt strongly about gender issues for many years. I object to suggestions that gender determines what people can achieve in life, as much as I resist certain expectations based on little more than that I am a man. I hope to make a positive contribution to gender equality at UH.
I am employed at UH as a postgraduate lecturer at the School for Health and Social Work. My main interest is persistent pain, and how we can empower both patients and clinicians to deal with this. My clinical training is in physiotherapy as well as Chinese acupuncture, and I have an MSc in Pain. In my PhD I investigated persistent post-surgical pain, with a focus on healthcare needs for long-term pain after caesarean section.
When I don't work at UH I teach acupuncture courses, work on publications, and practise pain management and acupuncture.
I live with my wife and cats (gender balanced). I continue to practise pain management, physiotherapy and acupuncture. I also teach acupuncture courses.

Athena SWAN in the School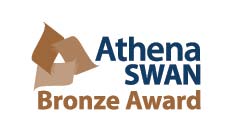 In 2014, the School of Health and Social Work set up a Self-Assessment Team (SAT) and successfully applied for the Bronze Award.
The team is currently preparing for the Athena SWAN Silver Award, which requires that the School demonstrates that it has acted on its Bronze action plan and addresses wider equality issues. To reflect this, the team has been renamed the Equality, Wellbeing and Diversity Committee (EWIC).
How Athena SWAN has improved the School
Our Athena SWAN work has led to a range of improvements in our School. Examples include:
Menopause Network
Unconscious Bias training - this training is now mandatory for all new staff. The training allows participants to consider and recognise their own bias and have a greater awareness of others'.
Clear and transparent processes for appraisal - being piloted.
There are also a number of University-wide initiatives.
Read about Athena SWAN support for students and staff across the University of Hertfordshire.
Initiatives and events
Since being awarded an Athena SWAN Bronze award, staff across the School of Health and Social Work have organised a number of new Athena SWAN initiatives and events, open to all members of staff and students.
Menopause Network

HSK was the first University of Hertfordshire School to establish a Menopause Network, which has now been adopted across University. The network was launched in September 2016.

The Menopause Network provides staff a space to share ideas and solutions for coping with the menopause as well as providing support for women in HSK and LMS.

For more information contact:

Recent events

Athena SWAN menopause events

| Date | Event | Description |
| --- | --- | --- |
| November 2017 | An event for World Menopause Day | A session facilitated by Norma Goldman. Norma runs sessions which give practical and easily understood information, to enable women to make informed decisions about how to cope with the menopause and to ask questions, if they wish to do so. |
| January 2017 | Q&A session with Diane Danzebrink | Diane is a member of, and an ambassador for, the British Menopause Society. Sleep related problems can be an issue for some women going through the menopause. Diane is trained in Yoga Nidra which is a guided meditation technique that can reduce stress and anxiety and promote more restful sleep. |
| November 2016 | Aromatherapy and Mediation for the Menopause | A session with yoga teacher Jeni Howland who shared key ways essential oils and meditation techniques can help combat common issues of the menopause. |
| May 2016 | Understanding the Menopause | A workshop (including lunch) led by Norma Goldman followed by a focus group to learn more about women's views on how the menopause represents a challenge in the workplace. |

Rolling programme of posters

Staff are involved in producing posters to raise awareness of equality issues around the School. Together with the newsletter produced each semester, these materials maintain awareness of issues relevant to the Athena SWAN agenda.

Department Liaison Officers work with us to ensure posters and the newsletter are placed where people can see them and put up new information when sent out.

Unconscious Bias training was made mandatory in 2017 for all staff in the School of Health and Social Work, because it is important for embedding equality in our work.

Posters

Talks

The School has organised a range of talks to support the Athena SWAN initiatives.

Date
Event/talks
Summary
December 2017
Going For Silver
Designed as a 'drop in' session to consult the School of Health and Social Work on our Athena SWAN Application.
October 2017
Public Health Master Class on Domestic Violence
Co-hosted with Herts County Council, the session offered information on different aspects of domestic violence in terms of research, policy and practice.
July 2017
Trans awareness training
Led by GIRES and co-hosted by the School of Health and Social Work and the School of Life and Medical Sciences. A highly interactive training session by an experienced facilitator. The training included presentations by the facilitators, exercises, case examples, video material and discussions. Participants were provided with literature, as well as guidance on further information sources.
March 2017
Celebrating International Women's Day
Lunchtime walk, cakes and refreshments. Donations of more than £40 were sent to our chosen charity of Womankind.
November 2016
Celebrating International Men's Day
This jamming session was open to all and included a staff/student football match.
October 2016
Workshop on Domestic Violence
Domestic violence affects 1 in 4 women and 1 in 8 men in the UK, although women are more likely than men to experience it in severe and repeated forms. Prof Shulamit Ramon (Health and Social Work) and Dr Michele Lloyd (Education) outlined key issues and looked at the media representation of this issue.

It became clear that neither the School nor the University has a policy or guidance for staff, managers or students relating to Domestic Violence. HR participated at the workshop and are now considering how best to take forward this important aspect of students and staff wellbeing.
June 2016
Workshop on job interview skills
One barrier for staff putting themselves forward for vacant or new roles might be a fear of the interview process or lack of confidence to 'aim higher'. This workshop was held to improve confidence and interview skills.
June 2016
Work/Life Balance
A coaching session.
May and June 2016
Trans Awareness workshop
The workshops aim was to raise awareness of trans identities, explore the key terms and uses of language around gender and sexual orientation, offer insights into the legislation around rights and responsibilities in relation to trans identities.
March 2016
Celebrating International Women's Day
Lunchtime walk, cakes and refreshments. Donations of more than £40 were sent to our chosen charity of Womankind.
February 2016
Work/Life Balance
A coaching session.

Working Parents Network

The Working Parents Network was launched May 2016. It provided an opportunity for working parents or prospective parents to join a friendly network where ideas and experiences can be shared around being a parent and working at the University. Both women and men are welcome to attend.

The first meeting was well attended and lots of ideas were discussed, from which the following aims were decided:

to share good working parent practices.
to provide information.
to support other working parents.

This network has proved so popular that it has now been taken up as a University wide initiative HSK staff are also encouraged to join other University support networks open to all staff including the:
More information