Consultancy for Engineering and Technology companies
Follow @UHBusiness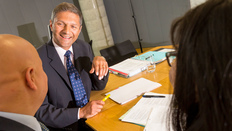 Our staff have expertise across many areas of engineering and many have applied this knowledge to commercial consultancy, testing, analysis, research and design with businesses in the UK and overseas.
Our internationally excellent research means we have the very latest knowledge that your business and staff can benefit from.
Many organisations require one-off engineering consultancy assistance with specific problems they have. Our academic staff, many of which have experience of working in industry, are able to carry out design, development and analysis to meet customer needs.
Consultancy expertise includes
Aeronautics and space

Areas of consultancy:

Aerodynamics
Aeroelasticity
Aerospace materials
Aircraft design and systems
Airframe structures
CFD
Control systems
Embedded systems and avionics
Flight mechanics
Fluid systems
Non-linear dynamics
Numerical methods
Propulsion systems
Rocketry and fuel cell technology
UAV expertise

Automotive, mechanical and mechatronics

Areas of consultancy:

Automotive Design
Combustion and advanced engine design
Composite material analysis and testing
Computation structural analysis and fluid dynamics
Electric vehicles
Energy harvesting and storage
Engine testing and mapping
Finite Element Analysis
Fuel cell technology
Internal combustion engines
Impact and Crashworthiness
Mechanical Design, CAD/CAM and CATIA
Thermodynamics
Turbochargers and gas turbines
Vehicle Dynamics
Vibration measurement

Manufacturing, Materials and Biomedical

Areas of consultancy:

Logistics
Manufacturing and quality systems
Materials microstructural and failure analysis
Materials testing and analysis
Natural fibre composites
Operations management
Project management
Reliability engineering

Electronics, Communication and Electrical

Areas of consultancy:

3D Face Recognition and multi-modal biometrics
3D Reconstruction
Access networks
ANPR and standards
Augmented and Virtual Reality
Biomedical
Biometric Fusion
Cloud and web services
Computer vision,
Convergence of wireless and optical
Digital systems
distributed systems and networks and network security
DSP, FPGA, embedded systems
Electronic circuits
Embedded systems and sensor integration
Intelligent systems
Language identification
LTE and wireless networks
machine learning,
machine to machine communications
Mobile and Teleoperated Robotics
Mobile communications
Motion control
Motion Tracking and Capture
Optical networks
Passive Optical Networks (PONs), Next Generation PONs, XGPON MAC Protocols, LTE/PON Convergence
PLC
Power electronics and control
Radio over fibres
Real time System-on-Chip
RF and microwave systems
Signal processing
Smart grids
soft computing including fuzzy, neural and genetic algorithmic
Speaker verification/Identification
Telemedicine and 3D Endoscopy
Case studies
Axxium Ltd designs, manufactures and sells electrical and wirelessly operated locks, particularly for doors and windows in assisted living environments.