University Campus St Albans (UCSA)
Experience the best of both worlds studying for a part time degree with UCSA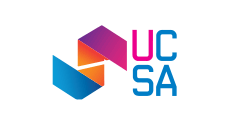 University Campus St Albans is a joint venture between the University of Hertfordshire and Oaklands College.
Studying with UCSA will give you the dual benefit of undertaking a University of Hertfordshire honours part–time degree delivered at Oaklands College, St Albans campus and the University of Hertfordshire.
You will be taught in their premier teaching facilities on both sites, taught by staff with substantial professional and academic experience, and you will also have full access to the rich learning resources of both the University and College as well as a wide range of other facilities if you take one of our part-time degrees.
As a part-time student, you will have different priorities and commitments which will need to be juggled with your studies. Studying with UCSA will enable you to combine work and studies. Our courses are typically offered in the evening, at weekends and combined with online learning.
Central to the values of UCSA is the creation of a strong partnership between students and staff to learn together. We are committed to producing graduates with the knowledge, skills and attributes to make a real difference in a complex and rapidly changing world.
Study part-time to make substantial savings. UCSA offers you high quality learning at an affordable price, typically a three year part time degree will cost you 50% less than the cost of an equivalent full-time degree at most Universities.
You may also be eligible to access the part-time tuition fee loan for Higher Education that makes studying for a degree far more affordable than you may realise.
Our courses
Part-time study can be for anyone regardless of age or work role.
Whether you are an experienced manager, someone recently completing an apprenticeship or a recent school leaver, we may have a course that is right for you. We offer part time degree courses in Business, Management, Leadership and Professional Practice.
You can achieve an honours degree in three calendar years or a top-up degree in one calendar year. However, you can also choose an alternative pace throughout your studies.
We offer flexible pathways for students wishing to accredit prior experience in the workplace or seeking to top-up credit achieved through a Foundation Degree or Higher National Diploma.
Apply
Download the application form and apply today.
Any questions?
Drop us a line using our online contact form if you have queries about our courses or email Stephen Fox, Director of HE at UCSA