Journalism, Media and Film

Hello Everyone!
Welcome to the Journalism, Media and Film resources page.
Here you will find out exactly what our academics are looking for in their students, including skills they look out for, some of the topics they want you to know, recommended reading and useful places to boost your knowledge.
So without further ado let's get started!
Skills we are looking for
Commitment to the degree and to attending seminars and lectures on time
Motivation
Curiosity
Critical thinkers
A willingness to read and study both independently and in class
An eagerness to make the most of the many opportunities here
Following news stories across a variety of platforms, such as online, print, radio, and TV is vital for journalism students
General computer literacy, such as knowing how to save files and what cloud storage is, would be helpful
Topics to explore before you start
Reading and watching a wider range of media than you have done up to now and exploring the below questions will be a great start:
What media do you consume?
Why do you choose to engage with this post, news piece, or film and not another?
What makes you think this media is true, or not, worthwhile or not? How does it influence you?
What makes a Netflix series or a piece on Vice for instance, good?
Why do certain things go viral and not others?
Industry Talks: journalism, media and communications: Media Matters:
We regularly host a series of on-campus talks inviting media experts from across the country to discuss the importance of the media industry in the 21st Century. We want to continue to offer you this opportunity to learn and be inspired by media experts.
Recommended reading to prepare for university
Media and Digital Media:
Chavez, C. and Faulkner, A. (2020) Adobe Photoshop Classroom in a Book. California, USA: Adobe Press. ISBN: 0136447996.
Machin, D. and Van Leeuwen, T. (2007) Global Media Discourse : A Critical Introduction. USA: Taylor & Francis Group. ISBN: 0415359465.
Stokes, J. (2021) How to Do Media and Cultural Studies. 3rd edn. London: Sage. ISBN: 1526427753.
Film:
Bordwell, D. and Thompson, K. (2019) Film Art: An Introduction. 12th edn. New York: McGraw-Hill. ISBN: 1260565661.
Kydd, E. (2011) The Critical Practice of Film: An Introduction. England: Palgrave Macmillan. ISBN: 023022976X.
Sheppard, N.P. (2019) The Smartphone Filmmaking Handbook: Revealing the secrets of smartphone movie making. Great Britain: Neil Shepard Books. ISBN: 1092936092.
Journalism:
Morrison, J. (2021) Essential Public Affairs for Journalists. 7th edn. Oxford: Oxford University Press. ISBN: 019886907X.
Evans, H. (2018) Do I make myself clear?: why writing well matters. London: Little Brown. ISBN: 0349142912.
Randall, D. and Crewe, J. (2021) The Universal Journalist. 6th edn. London: Pluto Press. ISBN: 0745343252.
Boyle, R. (2006) Sports Journalism: Context and Issues. London: Sage. ISBN:1412907985.
Raney, A.A. and Bryant, J. (2006) Handbook of Sports and Media. London: Routlegde. ISBN: 0805851895.
Programmes to know
Microsoft Word
Microsoft PowerPoint
Microsoft Teams
Zoom
Websites our academics recommend
Lantern is a project by the Media History Digital Library which enables you to look at a collection of historical film magazines, available fully online and free of charge. This allows you to look at how particular films were received when they came out, how stardom developed in film history, how films were advertised and promoted in the past, and much more.
Refinery29 is an American multinational feminist digital media and entertainment website focused on young women. It is owned by Vice Media.
Provides analysis and information on the British film and television industry.
Born on the Internet in 2006, BuzzFeed, Inc. is committed to making it better: providing trusted, quality, brand-safe news and entertainment to hundreds of millions of people; making content on the Internet more inclusive, empathetic, and creative; and inspiring our audience to live better lives.
British Broadcasting Corporation (BBC):
The BBC is the world's leading public service broadcaster. They're impartial, independent and create distinctive, world-class programmes and content which inform, educate and entertain millions of people in the UK and around the world.
VICE's website, TV channel, social channels and podcasts enlighten, entertain, and empower young people across the globe.
Original reporting and storytelling for an engaged and curious audience by exploring and investigating the world.
The best journalism, photography and fiction from their print edition.
Guardian Media Group is a global news organisation that delivers fearless, investigative journalism - giving a voice to the powerless and holding power to account.
Politics.co.uk has been online for more than 15 years, and in that time they have always sought to be different. They started out as a pure political news site, evolving through the emergence of social media into more opinion-based content. They want Politics.co.uk to become the leading free-to-access digital magazine for UK politics.
Media Masters is a podcast that takes you behind the scenes of the media and into the minds of the people at the top of the game. Host Paul Blanchard sits down each week for an extended one-to-one interview with figures from the worlds of journalism and publishing, TV and radio, politics, PR, and even the glitzy corridors of Hollywood show business.
Professional bodies to research
The BFI is committed to developing and archiving film, television and the moving image in all its forms. Its remit also includes the promotion, support and provision of education about film, television and the moving image. It houses the BFI Reuben Library which anyone can join free of charge. It houses a collection of books, journals and digitised material related to film and television.
Public Relations and Communications Association (PRCA):
The Public Relations and Communications Association (PRCA) is the world's largest professional PR body. Its mission is to create a more professional, ethical, and prosperous PR industry.
The British Society of Magazine Editors (BSME):
Our staff are academic members of the BSME. The BSME is the only society in the UK exclusively for digital and print editors and senior editorial staff. Their aim is to represent the needs and views of all digital and print editors - providing a strong, clear voice for the industry.
Association for Journalism Education:
Our staff are academic members of the Association for Journalism Education. Some of the Association's objectives include:
To uphold the highest standards in the teaching of journalism in higher education
To provide a common voice for the teaching of journalism in higher education
To monitor accreditation schemes
To discuss educational and curriculum development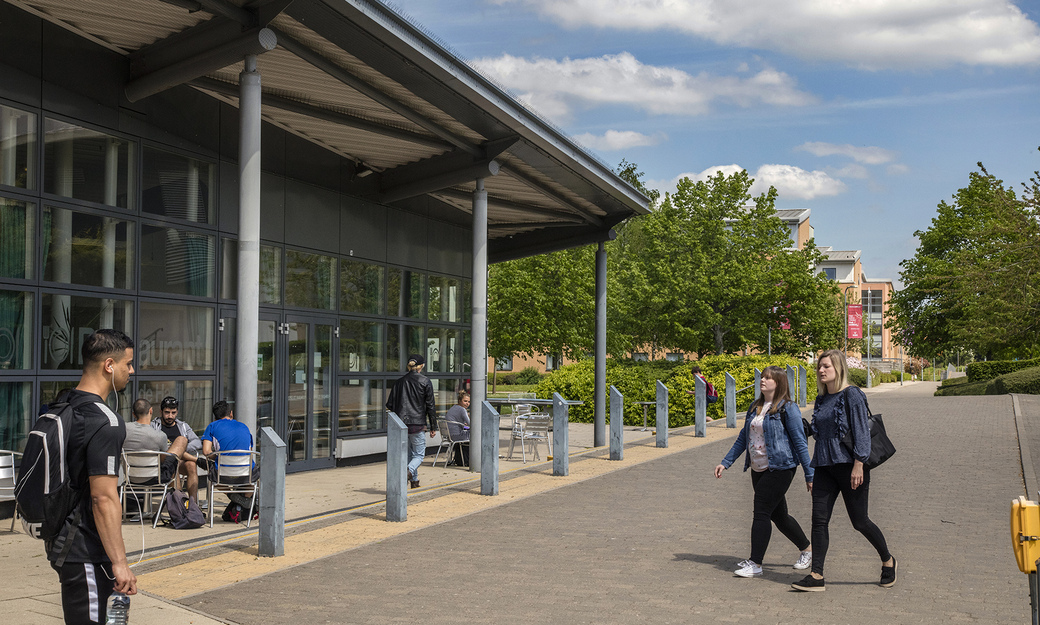 Courses Herts offer
Interested in studying here at Herts?
Take a look at our undergraduate courses below.
Media:
Film:
Journalism:
As part of these courses, you will have the opportunity to add an additional year to study abroad or do a work placement.
Get a feel for studying at Herts
Contact us
We hope you all found these resources useful but we appreciate that you may have more questions.
If you have any questions regarding our campuses, facilities, accommodation or just general life here at Herts, you can contact current Herts students via Unibuddy.