Girls in Engineering invitation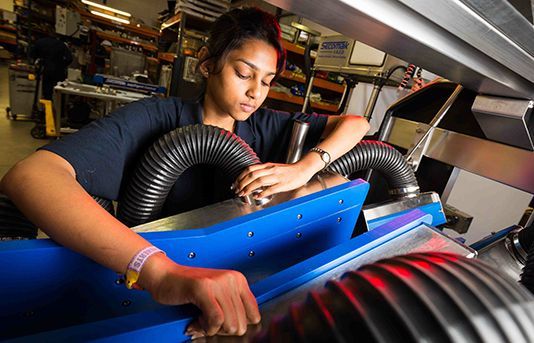 6 June 2018
The University of Hertfordshire School of Engineering and Technology will be holding a special event to mark the 100th anniversary of International Women's Day and 2018 The Year of Engineering.
All girls and young adults (from year 8 through to year 12) are invited, along with their parents, to the Girls in Engineering event at the College Lane campus in Hatfield on 30 June 2018.
There will be a chance to:
Gain hands-on experience of engineering through practical activities
Understand how engineering and technology impacts society
Meet current engineering and technology students, graduates and lecturers
See demonstrations of the flight and F1 simulators
Find out more and book your place.