Meet Adrian Winward
Meet Adrian 'Adi' Winward who won Technical Staff Member of the Year in 2020. He tells us what the award means to him and how much he values his colleagues who 'keep an eye out to make sure everyone is supported'.
| Job Role | School of Study |
| --- | --- |
| Principal Technical Officer | School of Creative Arts |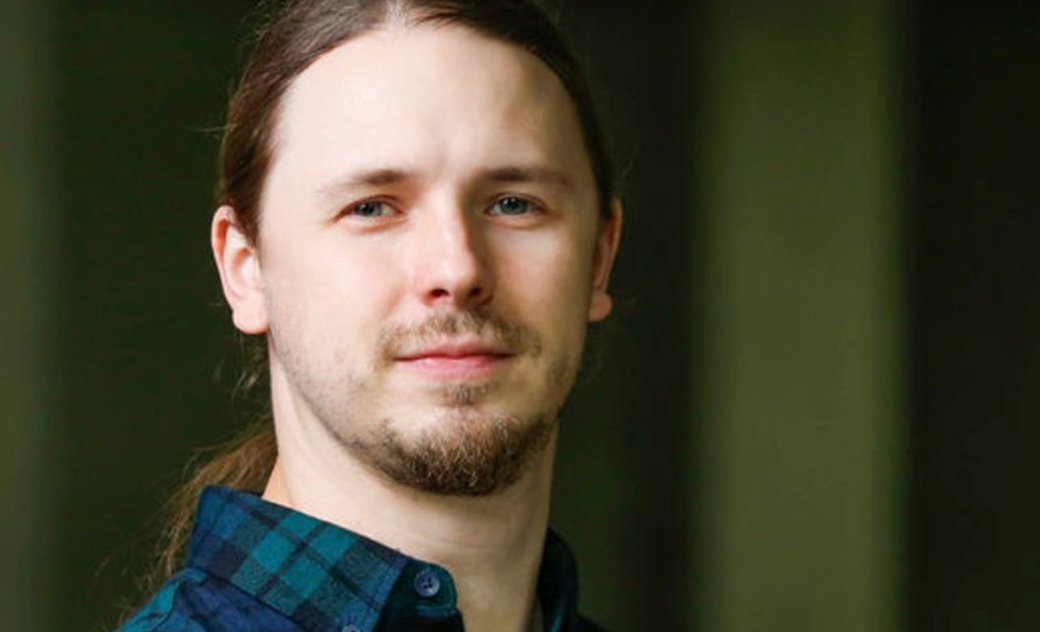 Going that extra mile
Adi received the award for his commitment, hard work and technical expertise. He was instrumental in the successful refurbishment and upgrade work of the recording studios over the summer of 2018. This made a huge impact to all music students and staff.
Adi tells us that "on open days I often joke that I'm the guy who can be found 'running around fixing stuff and keeping things working' but actually I think this may be more of an accurate description than a joke!"
Adi is one of two specialist music technicians who work closely with the other members of the creative arts technical team. He is responsible for the specialist music facilities, and supports students and staff in their use. This includes two recording studios, five surround-sound edit suites and two computer labs, as well as a variety of live performance spaces.
Adi explains, "My role generally involves a pretty even split between planned activities such as upgrade works, studio inductions and live events, and hands-on technical support of the studios and other music facilities".
What Adi's colleagues said
"Adrian sets the standard for technicians by being professional, positive and very technically skilled while also being massively hard working. He is always ready to help out students and staff members, and has become a vital member of the technical team in creative arts."
How does it feel to be a VCA Winner?
"Being a VCA winner is a real honour, it means a lot to me that I am thought of in this way by my colleagues and the student body, and I cannot thank everyone enough for their help in getting me here!"
Adi says, "It felt great to be recognised for of all my hard work, but I was not expecting to be singled out amongst all of my amazing colleagues. The creative arts technical team is full of experts and really hardworking people, so it was truly humbling to be picked as a finalist."
What's it like to be part of the Herts community?
Adi's direct team consists of the music, animation and film and tv technicians, who he speaks very highly of. "I cannot sing the praises of the creative arts technical team enough. The culture is one of helpfulness and shared knowledge, where people are always keeping an eye out to make sure that everyone is being supported – not just the students and staff in their own subject area. As well as being great technicians, my team are great fun to work with, and keep a light-hearted environment even when things get difficult or stressful."
Adi says that one of the best things about working at Herts is the focus that is put on personal and professional development. "In my two years at the University I have been able to better myself in a multitude of ways, including becoming an accredited instructor for Avid's ProTools and Sibelius software. I have also been given the opportunity to study an MSc alongside my work, which has been a great way to further my knowledge and to experience things from a student's perspective. I have had the opportunity to become a visiting lecturer, primarily teaching hands on studio practice to undergraduate students."
It felt great to be recognised for of all my hard work, but I was not expecting to be singled out amongst all of my amazing colleagues. The creative arts technical team is full of experts and really hardworking people, so it was truly humbling to be picked as a finalist