Athena SWAN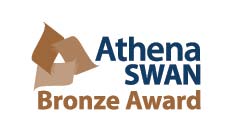 Equality and diversity are not only important but integral to the working and learning environment at the University of Hertfordshire. We want to make sure that as a higher education institution we are able to attract, develop, retain and encourage women to study and work within science, engineering and technology and bring innovation and creativity to industry, the HE sector and to the University of Hertfordshire as an institution.
We acknowledge that there are some academic areas that are affected by female under-representation at all levels and this can be exacerbated by schoolgirls' and young women's progress through the education system. We are committed to understand the issues affecting women in advancing at each level and removing the barriers to their success.
The University joined the Athena SWAN charter in July 2012. The charter is a scheme which recognises and celebrates good employment practice for women working in science, engineering and technology in higher education.
The University, alongside four of its academic STEMM Schools received the Athena SWAN Bronze award in November 2014. We are now working to ensure the action plans developed as part of those awards are being implemented so that we continue to reflect on, and improve, practices.
More detail on the University's activity in relation to this initiative is on our Athena SWAN page under Equality and Diversity.