Private Law and Legal Education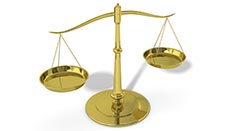 The Private Law/Legal Education research group is primarily focused on Legal Education, Fiduciary Jurisdiction, Private Obligations and Bioethics/Medical law and Ethics.
University research themes
Research at the University of Hertfordshire is organised under 6 research themes as per the University Strategic Plan 2015-20 (PDF - 1.95 Mb). These high level themes address global research challenges which are reflected in research areas and groups at the Hertfordshire Law School. The work of the Private Law/Legal Education research group falls within the following University research themes:
Global Economy.
Heritage, Cultures and Communities.
School research themes under Private Law/Legal Education
A research group which examines the relationship between the rights of individuals and the welfare of the society in which they reside and operate. Our researchers explore issues of legal principles and policy, and investigate the tensions and compatibilities between these two paradigms, and seek ways to discover methods by which this information may be discussed and disseminated.
Research group members