IT/Intellectual Property Law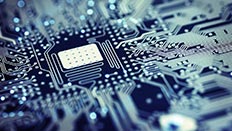 The IT/IP law research group is primarily focused on cutting-edge issues in information technology and law, as well as different aspects of intellectual property law.
University research themes
Research at the University of Hertfordshire is organised under 6 research themes as per the University Strategic Plan 2015-20 (PDF - 1.95 Mb). These high level themes address global research challenges which are reflected in research areas and groups at the Hertfordshire Law School. The work of the IT/IP law research group falls within the following University Research Themes:
Global Economy
Information and Security
Heritage, Cultures and Communities
School research themes under the IT/IP law research group
Research in our group can also be categorised using the following main areas of IT and IP law: Digital Economy, Cybersecurity, Cybercrime, Surveillance and Data Protection, IP and Development, Digital IP, IP and History, Innovation, Alternatives and IP Reform.
Research group members
Neal Geach – Tort and the Internet, Cybercrime and Illegal Content, Virtual Worlds, Data Protection and Privacy, Surveillance
Edina Harbinja – Digital Death, The Role of Data in the Economy, Digital IP, Disruptive Innovations and Economy, Cybercrime and Illegal Content
Dr Barbara Henry – Changing Language of IP, History of Science, History of IP
Maureen Johnson – Balancing of Individual Rights and National Security, Cybercrime and Illegal Content, Data Protection and Privacy, Surveillance
Thaddeus Manu – IP as a Development Tool, Technology Transfer for Sustainable Energy, Innovative Financing Models for Drug R and D, Medicines as Global Public Goods, The Role of Intellectual Property to Maintain Global Energy Security Referencing the UN 2030 "Energy for All" Objective
Dr Nadia Naim – International Intellectual Property Development, Impact of TRIPS Plus on Developing States, TTIP, Corporate Sovereignty, Investor to State Dispute Mechanisms
Henry Pearce – The Role of Data in the Economy, Online Intermediaries, Cloud Computing, Privacy and Data Protection
Kevin Rogers – Privacy and Data Protection, Online Intermediaries, Cybercrime and Illegal Content, The Role of Data in the Economy
Dr Felipe Romero-Moreno – Online Piracy, Human Rights on the Internet, Due Process, Privacy, Freedom of Expression, ECHR