English Language & Communication
Overview
The English Language & Communication group is an enthusiastic and dedicated group interested in various aspects of language and language teaching.
Their work covers all the main subject areas in EL&C including corpus linguistics, interactional sociolinguistics, discourse analysis, child language acquisition, narrative inquiry and phonetics and phonology. Their research spans across several of the University's key research themes and, although diverse, also shares some commonalities (e.g. work relates to culture, identity, and community).
It is precisely this wide range of specialities/expert knowledge in methodology and procedures that allows the EL&C staff to supervise a diverse range of Ph.D. topics. We are happy to receive proposals for masters and doctoral research in any area of focus within the group.
Regular research seminars are held during the academic year where staff members as well as invited speakers present their research to staff, undergraduate and postgraduate students.
Please contact Dr Saskia Kersten, EL&C research leader, if you have subject specific enquiries or visit our Doctoral College for more information on research degrees.
Research projects
Our research projects are wide-ranging and seek to have an impact beyond academia and the university.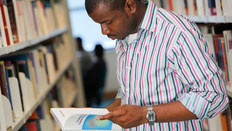 Find out more about English Language & Communication research at the University of Hertfordshire....
Contact

el&c

research