UBIKE cycle hire scheme
What is UBIKE?
UBike is a project based at the University, that enables all year round hire of bicycle. All bikes are ready to hire, and come complete with lights, lock, mudguards and rack.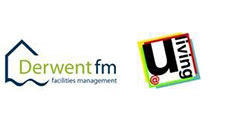 We have a range of bike sizes and they will be hired out on a first come first served basis.
What are the benefits?

UBIKE will enable you to:
Save money on petrol and parking
Keep fit and build exercise into your daily routine
Beat traffic jams and take the frustration out of commuting
Cut congestion on the roads and reduce your carbon footprint
Arrive to work feeling refreshed
Save you costs on purchasing a brand new bike
Explore the local area
Who can hire a bike?
Anyone who is a University of Hertfordshire Student or staff member can hire a UBike. No Matter whether you are studying or working full-time or part-time, an undergraduate or postgraduate, Home, EU or International.
How much will it cost?
Students and Staff can choose to hire a bike for the following periods throughout the year:
| Hire period | Cost | Deposit required |
| --- | --- | --- |
| Day | £2.50 | £10 |
| Week | £10 | £20 |
| Month | £30 | £70 |
| Semester (3 months) | £60 | £60 |
| Year (365 days) | £100 | £20 |
All hire periods are subject to a the relevant deposit, which is returned at the end of the agreed hire period (subject to terms and conditions).
What is included?
A fully built bike (different sizes are available)
A lock
Lights
Pannier frame (does not include a pannier bag)
One service during the year of hire, signed off by a qualified bike mechanic
Getting your bike

After reading the terms and conditions you will need to complete a booking form and sign it to agree to the terms and conditions. Once you have completed and signed the booking form please return it to College Lane accommodation Helpdesk (The Oval) in person or send it via email.
Please note that once you have returned the application form, an appointment will be made for you to collect the bike, we estimate this to be 1 or 2 days dependent on availability. You will need to pay the deposit and hire charge at the College Lane Accommodation Helpdesk. Payment will only be taken upon you receiving the bike and the hire date will commence from this time. DEBIT OR CREDIT CARD PAYMENT ONLY. NO CASH.
Returning the bike
Depending on the length of time that you hire the bike for, you are expected to return the bike on the date specified to College Lane Accommodation Helpdesk. Please make an appointment for the return of the bike so we can ensure that we have someone available to inspect the bike to be able to refund the deposit. If an appointment is not made then we cannot guarantee that your deposit will be returned to you on the same day. Failure to return the bike may result in additional charges being applied at the prevailing rate or your deposit being retained.