The perfect location
Study just 20 minutes from central London by train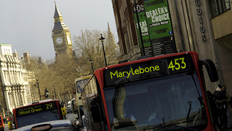 The University of Hertfordshire is based in Hatfield, a town just 20 minutes to central London by train. There is plenty to see and enjoy while you study with us, surrounded by the beautiful British countryside of Hertfordshire, whilst also being able to experience the highs of London living within close reach.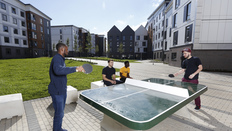 Just a short distance away from our campuses are four international airports making it easier to travel from almost any country in world!
Live on one of the safest campus in the East of England!
Living at the University of Hertfordshire you will be able to enjoy the facilities on one of our multi-million pound campuses at one of the safest University location in the East of England. We also offer guaranteed accommodation for all first year International students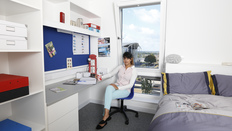 All of our accommodation is based right next door to where you will be studying. With a friendly student environment you won't have to worry about finding somewhere close to stay when you arrive.