Student profiles
Katie Noble - BA (Hons) English Literature with German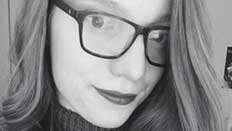 I decided to take German alongside my degree as part of the Humanities modular programme. I never got to study it during school so thought I'd try my hand at it. I ended up really enjoying my time studying German at Herts and I now look back on it as one of the best (and most successful) parts of my university experience.
I'm about to start a Masters programme in Eighteenth Century Studies in London but also look forward to continuing my language study as it has become a real passion of mine. Studying a language alongside your degree can be challenging but I found it to be a truly worthwhile experience and I wouldn't change it for the world.
Roxanne Darlington - BA (Hons) Accounting and Finance with German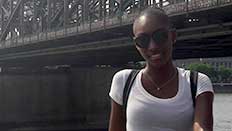 I've always wanted to learn a language, at secondary school I was given German so before coming to Herts, I had some basic knowledge of the language. Studying German as part of my degree for free has been very beneficial, I'm able to improve my reading and writing skills whilst practicing my speaking skills.
After going on my year abroad it has improved even more. I'm motivated and dedicated to reach a C1 level of fluency. I believe, having another language will be advantageous in the workplace. Overall, I am grateful for this opportunity.
Remonique Williams - BA (Hons) International Business with Spanish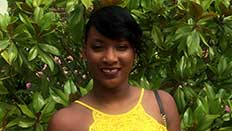 I was interested in learning a new language, but didn't really take it seriously until I started looking into what I wanted to pursue as a career (Client Relationship Manager) and where I wanted to study. I decided to study Spanish as a part of my International Business course at Herts, and can say that the language skills gained over those 4 years have proven to be very beneficial in my travels both for leisure and business.
Now, working as a Global Account Manager with clients in Financial Services and the FMCG space, learning a new language has afforded me the opportunity to feel comfortable and confident in communicating with people in their native tongue when needed.
Another plus to learning a new language was the ability to compete in the talent pool when I was applying for a job. I wouldn't say I'm fluent, but this by far has been the biggest benefit of having another language in my skills portfolio. Over the past few years, I have seen more companies asking that candidates be equipped with at least a 2nd/3rd language and I think in the current economic climate, I think having more skills at your disposal is not a bad position to be in.
Stephanie Alexander - Short Course in German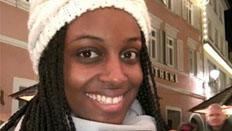 I studied German with the University at the end of my engineering degree to refresh myself with the language (as I had studied it at GCSE) before I went to work as a graduate for a German engineering company.
This came in useful for a lot of day to day work as some of the technical conversations I have require some German knowledge. I also moved to Germany for a short time as part of a work placement, so I was immersed in the German language and culture.
I still practice today with my German colleagues to keep the language skill active, but I don't think I would be at the level that I am at without the learning that I did at before I started my job.