South Korea
Pay your fees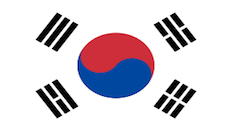 Here you will find important information for South Korean students on entry requirements, who to speak to and when and where you can meet our representatives in your country.
The University of Hertfordshire offers a welcoming community of over 3,800 international students from more than 100 countries worldwide.
Popular subject areas for South Korean students at the University include:
Entry requirements
Applicants from South Korea are encouraged to contact international@herts.ac.uk for detailed entry requirements for undergraduate and postgraduate programmes.
Please provide as much information as possible about your grades and qualifications when emailing to enable us to process your query as quickly as possible.
More countries
Choose another country in South East and East Asia Request more information