Lebanon
Pay your fees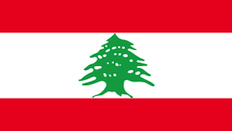 Here you will find important information for Lebanese students on entry requirements, who to speak to and when and where you can meet our representatives in your country.
The University of Hertfordshire offers a welcoming community of over 3,800 international students from more than 100 countries worldwide.
Popular subject areas for Dominican students at the University include:
Entry requirements

Applicants from Lebanon are encouraged to contact the International team for detailed entry requirements for undergraduate and postgraduate programmes.

Please provide as much information as possible about your grades and qualifications when emailing to enable us to process your query as quickly as possible.
Contact us in Lebanon
The University works with the following local representatives in Lebanon. Our representatives will provide you with detailed information about the University and its programmes and can offer practical assistance throughout the application process.
Global Study UK

Ramlet El Baida office

Harouni Building, Thomas Eddison Street, Ramlet El Baida, Beirut

tel +961 (0)1 811 432


Hamra office

Strand Building, Jeanne d'Arc Street, Hamra, Beirut

tel +961 (0)1 751 780


Achrafieh office

Achrafieh 442 Tower, Adib Ishac Street, Achrafieh, Beirut

tel +961 (0)1 322 695


Jbeil office

Centre Byblos 2412, 4th Floor, Apt 27, Mer Gerges Street, Jbeil

tel +961 (0)9 452 806
More countries
Choose another country in the Middle East Request more information