Bahrain
Pay your fees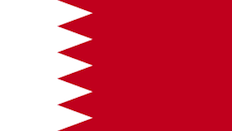 Here you will find important information for Bahraini students on entry requirements, who to speak to and when and where you can meet our representatives in your country.
Entry requirements

We typically require the following qualifications from Bahrain students:

Point of entry
Academic requirements*
Language requirements*
Undergraduate (year 1)
Associate degree/Diploma (two years post school)
Overall GPA 2.0/4.0 or Grade C
IELTS 6.0 with no less than 5.5 in any band
Postgraduate taught
four year degree with overall GPA 3.00/5.00 or 2.24/4.00 or 60%
IELTS 6.0 or 6.5 (depending on course) with no less than 5.5 in any band

*Some courses may vary and/or have specific requirements – please see our course pages for entry requirements. You can also contact us to check your qualifications. Please note that all applications are assessed on an individual basis.
Contact us in Bahrain
The University works with the following local representatives in Bahrain. Our representatives will provide you with detailed information about the University and its programmes and can offer practical assistance throughout the application process.
More countries
Choose another country in the Middle East Request more information