France
Pay your fees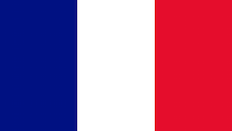 Here you will find important information for French students on entry requirements, who to speak to and when and where you can meet our representatives in your country.
The University of Hertfordshire offers a welcoming community of over 3,800 international students from more than 100 countries worldwide.
Popular subject areas for French students at the University include:
Business (including Marketing, Management, Accounting & Finance)
Entry requirements

We typically require the following qualifications from French students:

Point of entry
Academic requirements *
Language requirements *
Foundation
Completed high school with good grades.
IELTS 4.5 with no less than 4.0 in any band.
Undergraduate (year 1)
Baccalauréat Général or Baccalauréat Technologique with minimum score of 10,11 or 12 out of 20 (depending on course).

International or European Baccalaureate at a good standard.
Baccalauréat 14 or IELTS 6.0.
Postgraduate taught
Licence or Maitrise with minimum score of 13 out of 20.
IELTS 6.0 or 6.5 (depending on course).

*Some courses may vary and/or have specific requirements – for details of the entry requirements for your course, please see our course pages or contact us to check your qualifications. Please note that all applications are assessed on an individual basis.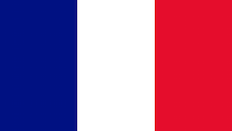 Vous trouverez ici des informations importantes pour les étudiants français sur les conditions d'entrée, à qui s'adresser et quand et où vous pouvez rencontrer nos représentants dans votre pays.
L'Université de Hertfordshire offre une communauté accueillante de plus de 3 800 étudiants internationaux provenant de plus de 100 pays à travers le monde.
Les matières populaires pour les étudiants français à l'université incluent:
Affaires (y compris le marketing, la gestion, la comptabilité et la finance)
Conditions d'entrée

s exigeons généralement les qualifications suivantes des étudiants français:

Point d'entrée
Exigences académique*
Exigences linguistiques *
Fondation
Terminé l'école secondaire avec de bonnes notes.
IELTS 4.5 avec pas moins de 4.0 dans n'importe quelle bande.
Premier cycle (année 1)
Baccalauréat Général ou Baccalauréat Technologique avec un score minimum de 10,11 ou 12 sur 20 (selon le cours).

Baccalauréat international ou européen à un bon niveau.
Baccalauréat 14 ou IELTS 6.0.
Postgradués enseignés
Licence ou Maitrise avec un score minimum de 13 sur 20IELTS 6.0 ou 6.5 (selon le cours).

* Certains cours peuvent varier et / ou avoir des exigences spécifiques - pour plus de détails sur les conditions d'entrée pour votre cours, veuillez consulter nos pages de cours ou contactez-nous pour vérifier vos qualifications. Veuillez noter que toutes les demandes sont évaluées individuellement.
More countries
Choose another country in Europe and Central Asia. Request more information