Cyprus
Pay your fees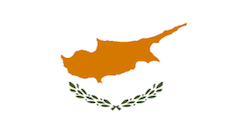 Here you will find important information for Cypriot students on entry requirements, who to speak to and when and where you can meet our representatives in your country.
The University of Hertfordshire offers a welcoming community of over 3,800 international students from more than 100 countries worldwide. There is a Cypriot & Hellenic Society at The University of Hertfordshire.
Popular subject areas for Cypriot students at the University include:
Business (including Marketing, Management, Accounting & Finance)
Entry requirements

We typically require the following qualifications from Cypriot students:

| Point of entry | Academic requirements * | Language requirements * |
| --- | --- | --- |
| Foundation | Apolyterion with minimum of 14 | IELTS 4.5 with no less than 4.0 in any band |
| Undergraduate (year 1) | Apolytirion with a minimum overall average of 17 - 18 for public schools or 81% - 86% for private schools (depending on course) and maths at passing grade | IELTS 6.0/ IGCSE (grade C or above) or English accepted at grade 15 |
| Undergraduate (year 2/3) | No agreed progression routes in place - if you apply to the University following part completion of a degree, or completion of a diploma, your application will be individually assessed | IELTS 6.0 |
| Pre-masters | Completion of a 4 year bachelors degree with less than GPA 6.0/10.0 | IELTS 5.5 |
| Postgraduate taught | Completion of a 4 year bachelors degree with GPA 6.0/10.0 or above | IELTS 6.0 or 6.5 (depending on course) |

*Some courses may vary and/or have specific requirements – for details of the entry requirements for your course, please see our course pages or contact us to check your qualifications. Please note that all applications are assessed on an individual basis.
Contact us in Cyprus
The University works with the following local representatives in Cyprus. Our representatives will provide you with detailed information about the University and its programmes and can offer practical assistance throughout the application process.
A.A. Unilink Education Services Lt

Limassol Head Office

A.A. Unilink Education Services Ltd
22A Apostolon Petrou and Pavlou Street
3085 Limasol
tel: +357 25 388011
fax: +357 25 388014
mob: +357 99 30 44 64
limassol@unilink.com.cy
www.unilink.com.cy

Paphos Office

51 Eleftheriou Venizelou 1st Floor
Office 103 (Opposite the citizens services centre)
8021 Paphos

tel: + 357 26 22 14 42
fax: + 357 26 22 14 25
paphos@unilink.com.cy

Global Education Counselling Cyprus

1 Stasinou Avenue
Megaro Mitsi
3rd Floor
Office no. 17
1065 Nicosia
Cyprus
tel: +357 22383448
fax: +357 22664600
mob: +357 99304464
cyprus@geceducation.net
More countries