Welcome to students from USA
Pay your fees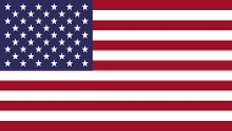 Here you will find important information for American students on entry requirements, who to speak to and when and where you can meet our representatives in your country.
The University of Hertfordshire offers a welcoming community of over 4,000 international students from more than 100 countries worldwide.
Entry requirements

We typically require the following qualifications from American students:

| Point of entry | Academic requirements * | Language requirements * |
| --- | --- | --- |
| Foundation | High School Diploma with a minimum overall average of 2.0 | SAT or ACT |
| Undergraduate (year 1) | High School Diploma with a minimum overall average of 3.0, 2 Advanced Placement (AP) with a minimum score of 3.0 | SAT 550 in each band or ACT 25 in each band |
| Undergraduate (year 2/3) | There are no agreed progression routes, but if you're interested in applying to the University after part completion of a degree or completion of a diploma, applications will be individually assessed. | SAT 550 in each band or ACT 25 in each band |
| Pre-masters | Completion of a 4 year bachelors degree with less than GPA 2.5 out of 4 | SAT 550 in each band or ACT 25 in each band |
| Postgraduate taught | Completion of a 4 year bachelors degree with GPA 2.5 out of 4 | SAT 550 in each band or ACT 25 in each band |

*Some courses may vary and/or have specific requirements – for details of the entry requirements for your course, please see our course pages or contact us to check your qualifications. Please note that all applications are assessed on an individual basis.

Apply for financial aid

The University of Hertfordshire accepts applicants using private loan providers for their studies.

If you wish to apply for a loan for 2021/22 please follow the four step application process below once you have had an offer from our admissions department.

Complete your loan application.
Complete the University of Hertfordshire US Loan Eligibility Questionnaire. Please open our online form with one of the following browsers: IE version 11, Chrome, Firefox or Safari. Please also see guidance notes (PDF - 0.41 Mb) for completing the online form.
Email a copy of the following documentation to usloans@herts.ac.uk.
Copy of your passport photo page.

Once your loan has been approved you will be sent a loan award letter. This must be taken to your visa interview when applying for a student visa. Please contact usloans@herts.ac.uk so we can confirm your eligibility.

Financial aid is also available from Sallie Mae as a private student loan.

Please note, the deadline for all US loan applications is August 2021.

If you have any questions please do not hesitate to contact usloans@herts.ac.uk.

Eligibility

The US Loan Eligibility Questionnaire is set by the school but may be adjusted by the student to reflect your specific needs but keeping within the parameters set by the school. You may borrow up to the cost of attendance and no more.

Students should only use the cost of attendance spreadsheet for the academic year in which they are registered
The University of Hertfordshire school code (OPE) is G10525.

Eligibility by course type

There are some programmes which are not eligible for loan funding. You will be advised by the student finance team during the application process if your programme is ineligible.

Private loans

Before applying for a private loan, students are encouraged to apply for the maximum amount they are eligible for in direct loans. (Total borrowing cannot exceed the total cost of attendance amount set on our eligibility questionnaire).

Graduate level students and parents of dependant undergraduates may find a Federal PLUS loan more competitive than a private loan.

We currently only accept Sallie Mae private loans.

We are also happy to work with any other loan provider you may identify. Once you have selected your lender for your private loan please contact the usloans@herts.ac.uk with details of the loan you have applied for, if possible please submit a copy of the application form, so that the correct school certification can also be submitted.
US student loans
General guidance and information

At the University of Hertfordshire, the administration Federal and Private US loans is managed by the student finance team. Our email is usloans@herts.ac.uk and you can call us on +44 1707 284800.

Consumer information

Private loan disbursement

All private loans originated by the University of Hertfordshire will be disbursed in one instalment.

You will have the opportunity to instruct the University how you would like the loan to be apportioned against your tuition and/or accommodation fees.

The actual GBP sterling you receive will vary as it is dependent upon the exchange rate from USD $ to GBP £ at the time of disbursement. The disbursement dates for academic year 2021/22 are to be confirmed.

Under normal circumstances the funds will be physically transferred to the University's bank account via Western Union Business Solutions in the first instance. From there the funds will be converted into sterling and your tuition fees and/or accommodation fees will be deducted as requested by yourself. The remaining credit will then be refunded to you via Western Union Business Solutions, where you will be prompted to update your bank details via a secure link.

Failure to provide bank details when prompted will result in WUBS issuing a cheque which will be sent to the University for holding.

Before we can disburse anything to you, you need to open a UK bank Account. Please note that it can take up to 10 days to open a UK bank account.

Deadlines: To ensure your loan is disbursed in time the student finance team must have received your completed application by August 11 2021. Any applications received after this date will be deemed late applications and as such disbursements could fall outside of the advertised dates. If you fall into this category we will email you to advise of the next available disbursement dates.

You will receive an email when your disbursement is available. When you receive this email, you may contact us to reduce or cancel the disbursement.

WARNING - if you don't warn us in advance not to draw down your disbursement, then you will be responsible for all interest charges and for its repayment.

When we initiate disbursement, if there is anything which prevents us from making payment to you, we will immediately contact you by email and tell you what to do. Make sure that the email address the University of Hertfordshire has for you is current. Once registered, you can amend your contact details on StudyNet.
Contact us in America
The University works with the following local representatives in America. Our representatives will provide you with detailed information about the University and its programmes and can offer practical assistance throughout the application process.
tel +1 (702) 318-7127 901 Request more information