Welcome to students from Argentina
Pay your fees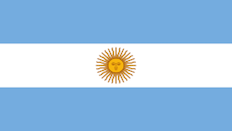 Here you will find important information for Argentinian students on entry requirements, who to speak to and when and where you can meet our representatives in your country.
The University of Hertfordshire offers a welcoming community of over 3,800 international students from more than 100 countries worldwide.
Popular subject areas for Argentinian students at the University include:
Business (including Marketing, Management, Accounting & Finance)
Entry requirements

We typically require the following qualifications from Argentinian students:

| Point of entry | Academic requirements * | Language requirements * |
| --- | --- | --- |
| Undergraduate (year 1) | Complete first year of a recognised degree with good grades and relevant subjects studied. The grade scale is 1-10 with 4 the minimum pass and 6-7 denoting 'good'. | IELTS 6.0 |

*Some courses may vary and/or have specific requirements – for details of the entry requirements for your course, please see our course pages or contact us to check your qualifications. Please note that all applications are assessed on an individual basis.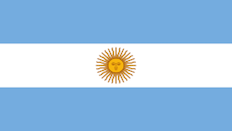 Aquí encontrará información importante para los estudiantes argentinos sobre los requisitos de ingreso, con quién hablar y cuándo y dónde puede reunirse con nuestros representantes en su país.
La Universidad de Hertfordshire ofrece una comunidad acogedora de más de 3,800 estudiantes internacionales de más de 100 países en todo el mundo.
Las áreas temáticas más populares para los estudiantes argentinos en la Universidad incluyen:
Negocios (incluidos Marketing, Gestión, Contabilidad y Finanzas)
Entry requirements

Por lo general, requerimos las siguientes calificaciones de estudiantes argentinos:

| Punto de entrada | Requisitos académicos * | Requisitos de idioma * |
| --- | --- | --- |
| Pregrado (año 1) | Completar el primer año de un título reconocido con buenas calificaciones y materias relevantes estudiadas. La escala de calificación es 1-10 con 4 el pase mínimo y 6-7 que denota "bueno". | IELTS 6.0 |

* Algunos cursos pueden variar y / o tener requisitos específicos: para obtener detalles sobre los requisitos de ingreso para su curso, consulte nuestras páginas del curso o contáctenos para verificar sus calificaciones. Tenga en cuenta que todas las aplicaciones se evalúan de forma individual.
More countries
Choose another country in the Americas Request more information