Life on campus
Pay your fees
On this page you'll find lots of tips to help you settle into university life. From what to do in your first week to the support and wellbeing services we offer. Get ready for your next step by exploring the resources below.
What to do in your first week
Our campuses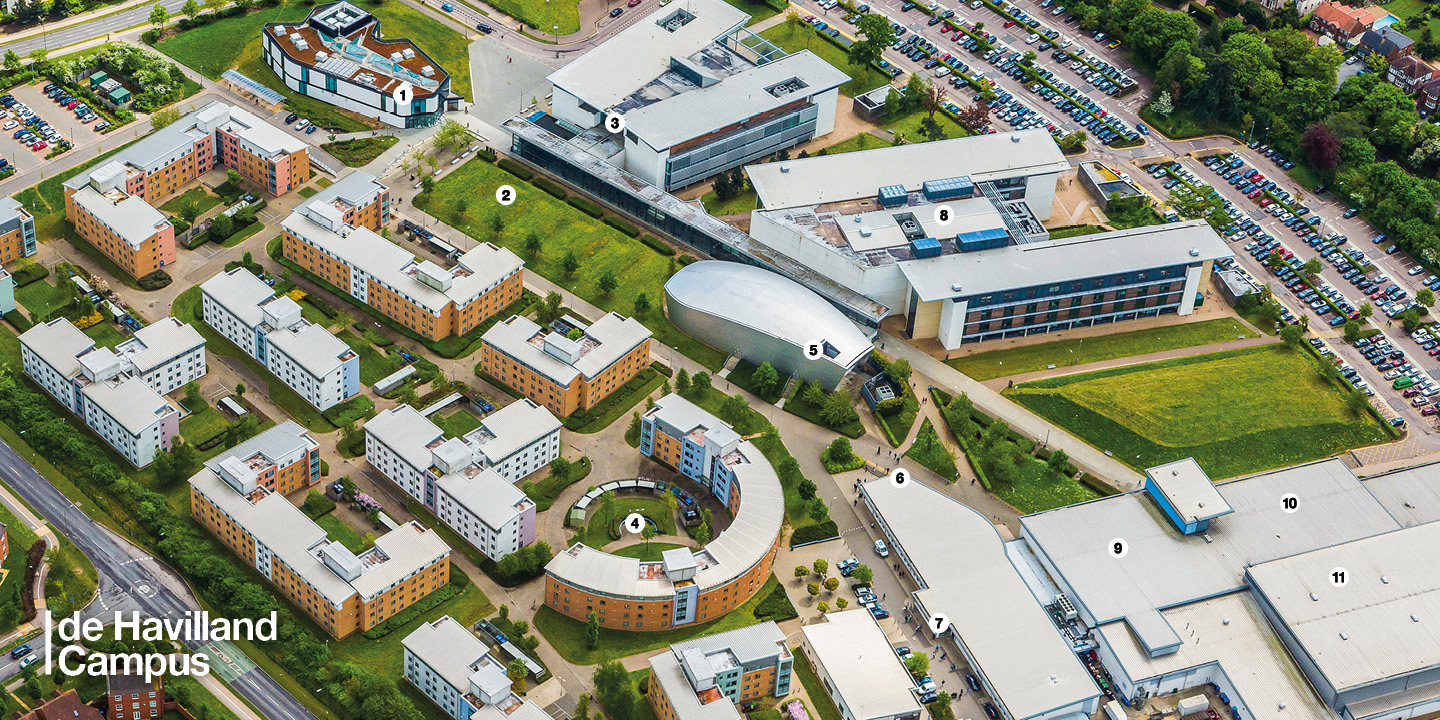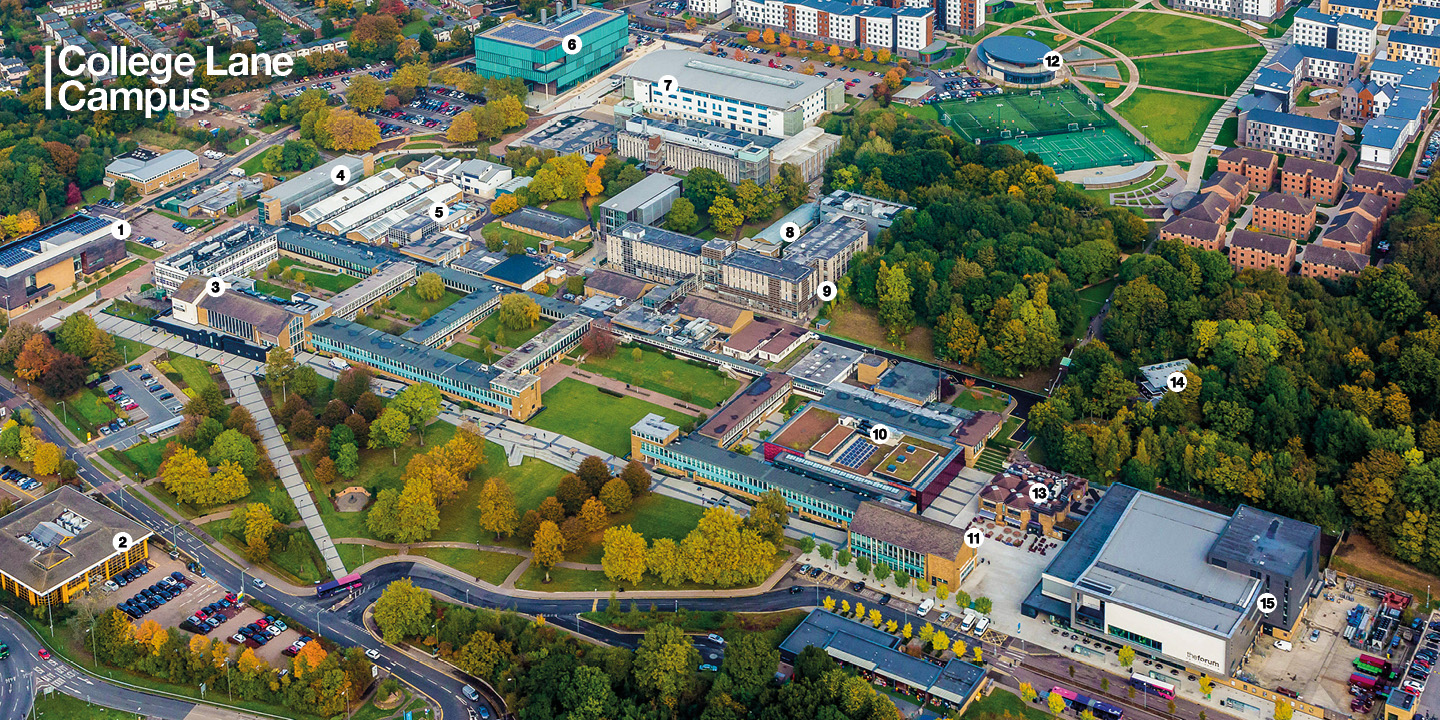 College Lane is home to our science and creative arts subject areas. The following Schools of Study are located on this campus: School of Physics, Engineering and Computer Science, School of Life and Medical Science (except Sport), School of Health and Social Work, and School of Creative Arts.
In addition, this is home to many of our student services, as well as our International Foundation College HIC.
1. Film, Music and Media Building
2. Fashion Teaching Building
3. Main Reception
4. Ask Herts Hub (Innovation)
5. Engineering Department
6. Science Building
7. LRC (Library)
8. Hertfordshire International College (HIC)
9. Wright Building
10. Hutton Hub including Ask Herts Hub (Hutton)
11. Hertfordshire Students' Union
12. The Oval Accommodation Hub and 24/7 Gym
13. Elehouse: Bar and Grill
14. Multi-Faith Space (The Key)
15. Entertainments Complex including Starbucks, Subway and Restaurant
de Havilland is home to four academic Schools of Study: Business, Law, Education and Humanities. Here you'll also find our extensive Sports Village and our main performing arts venue; the Weston Auditorium. Programmes in Sports and Sport Science are also taught on the de Havilland Campus.
1. Law Building
2. Enterprise Hub
3. LRC (Library)
4. Accommodation
5. Weston Auditorium
6. de Havilland Restaurant
7. Multi-Faith Space
8. Main Teaching Building including Ask Herts Hub (de Havilland)
9. 25 Metre Swimming Centre
10. Hertfordshire Sports Village
11. Sport Science Building
Take a look around
Moving to a new university can be a daunting process however, we're not as big as you might think. Once you get a feel for the campus you'll find your way around quite easily. Here's some of our facilities that you might use during your studies.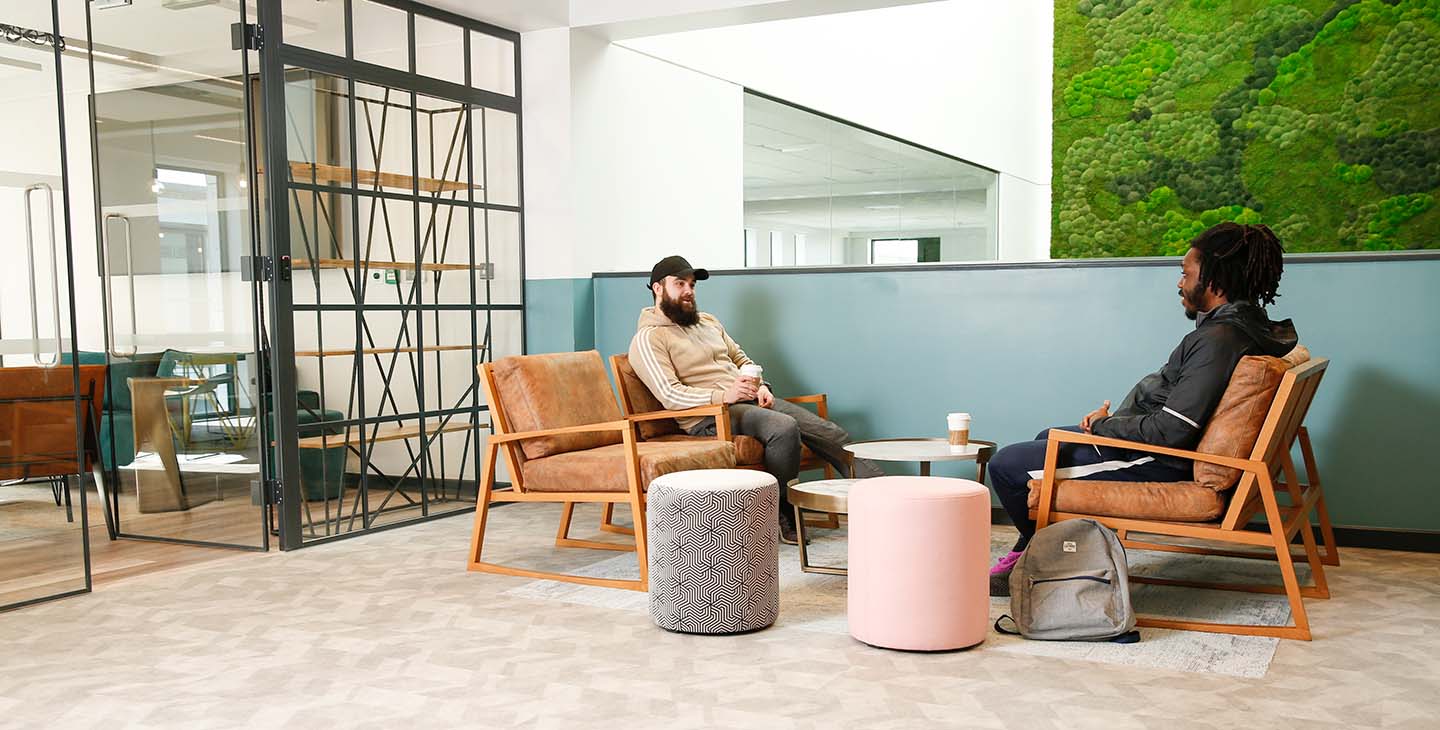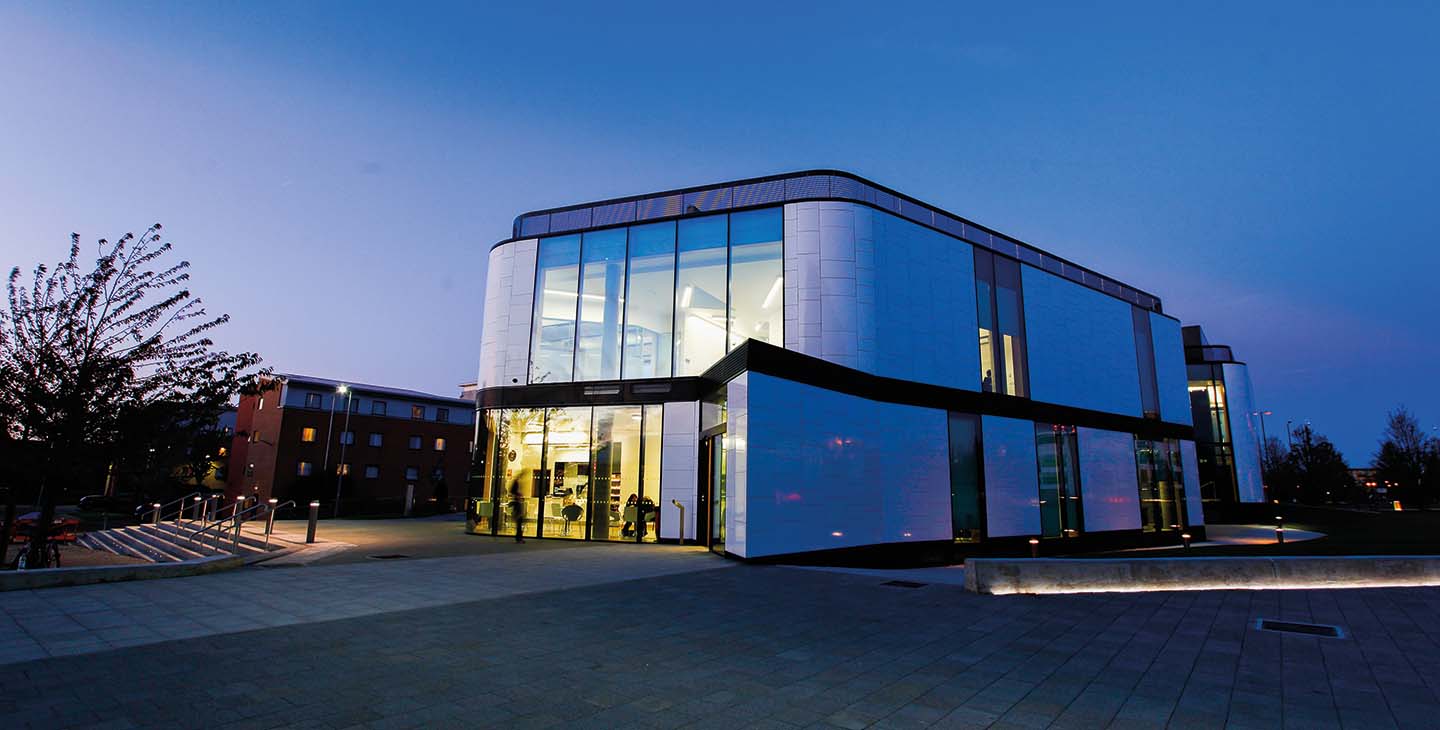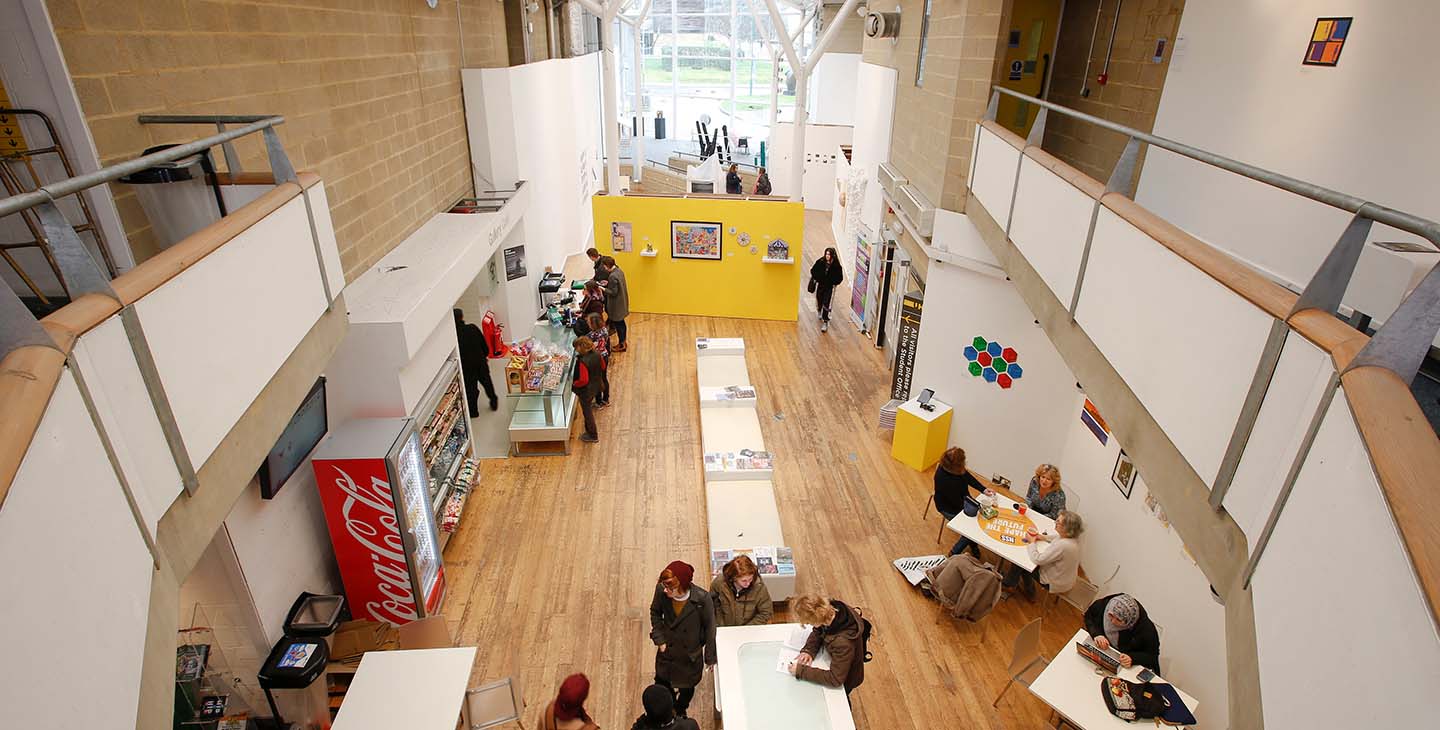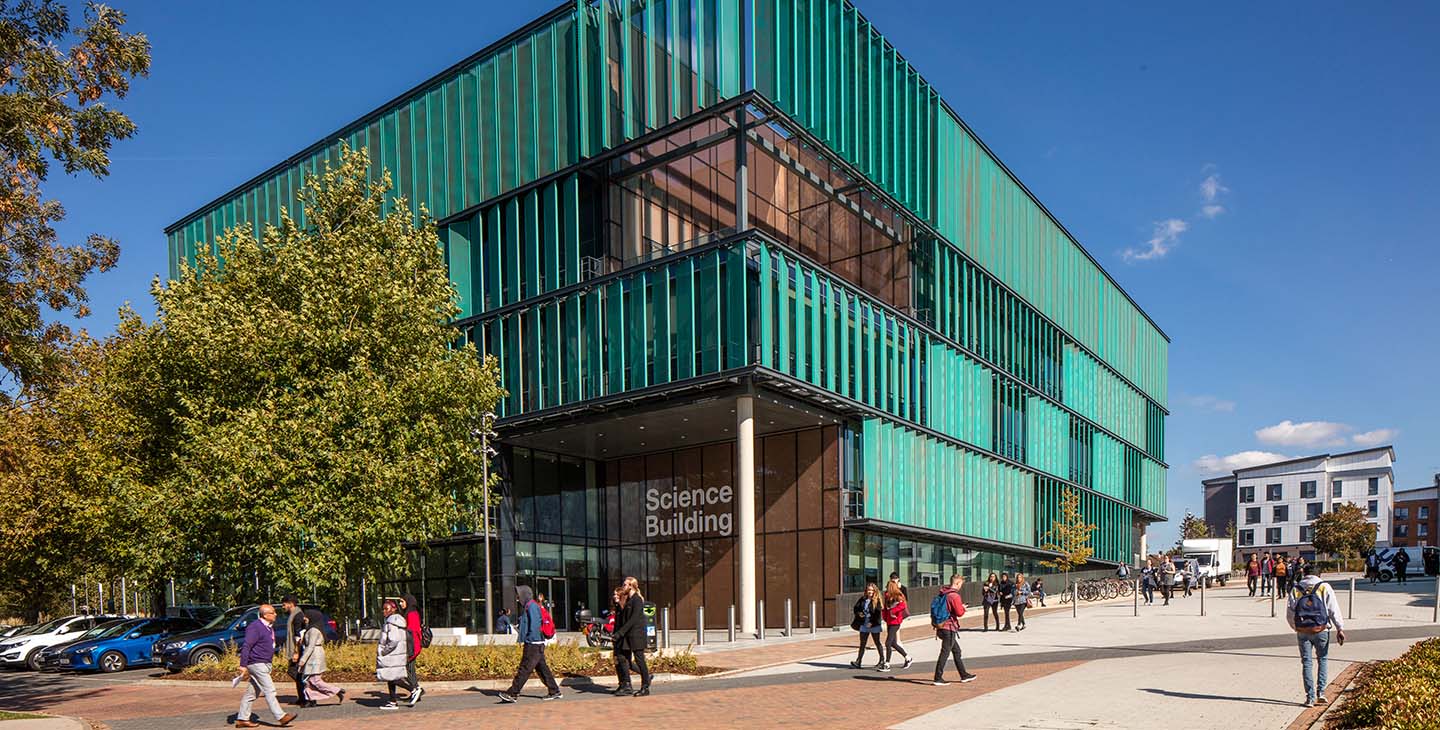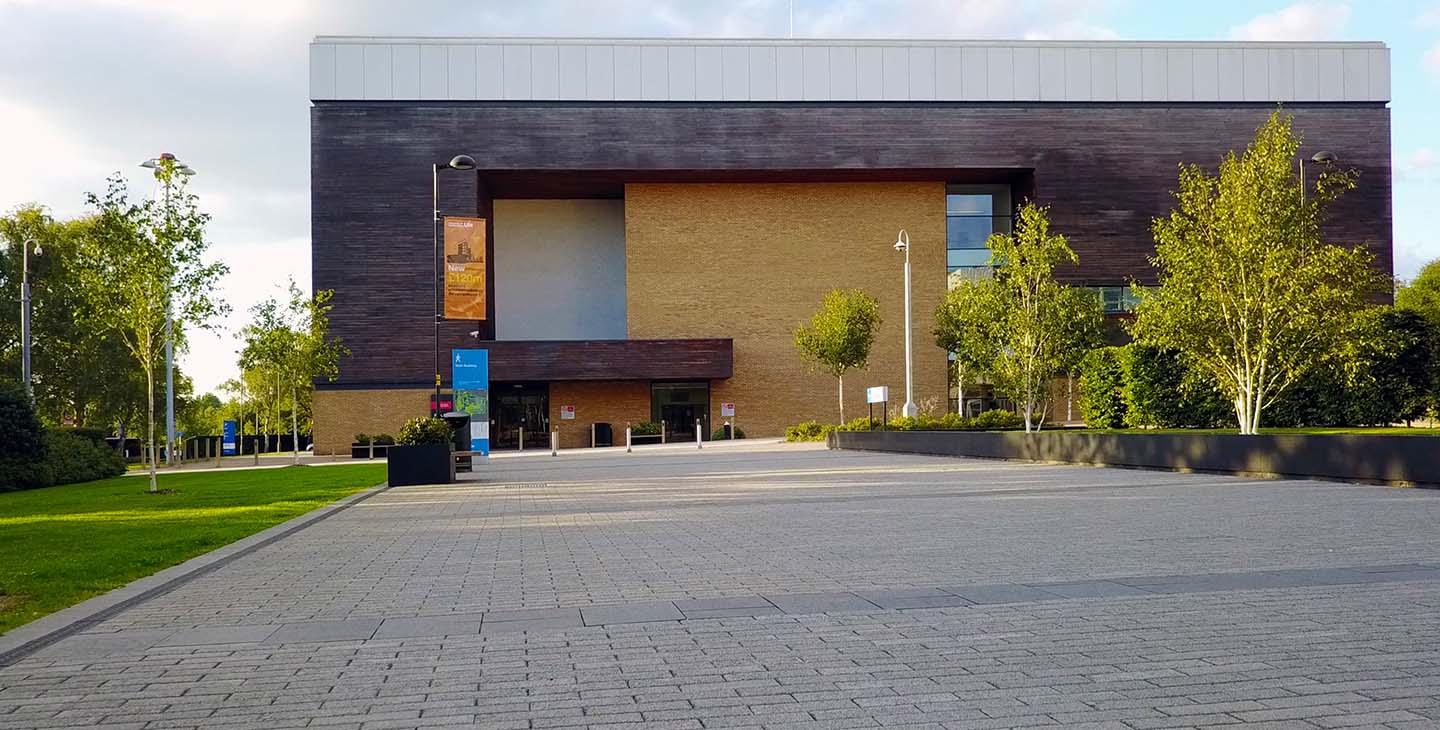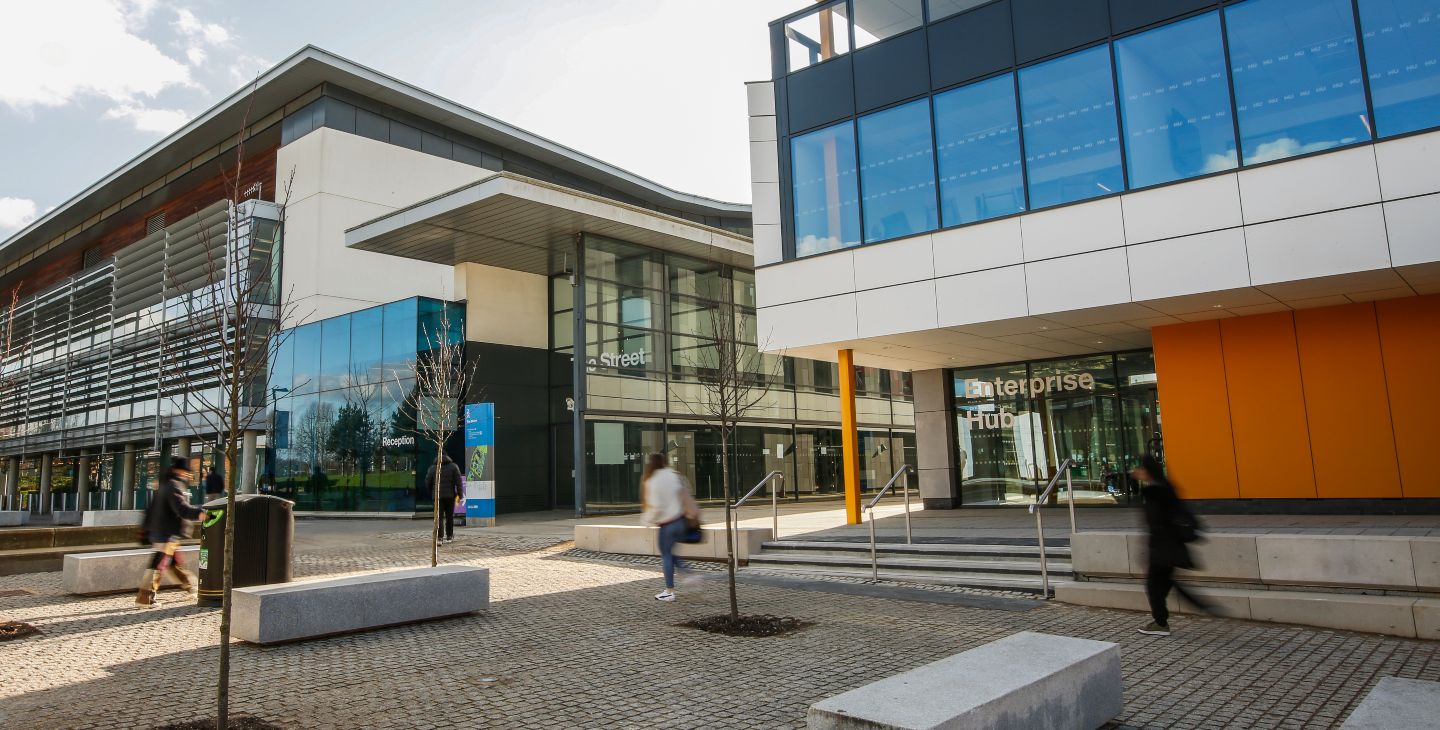 COVID-19 Safety measures on campus
The safety of our community is of the utmost importance, and our priority is to provide a 'COVID-secure' working and learning environment for staff and students. Measures have been implemented throughout the University to help you easily and safely navigate campus and to ensure a COVID secure learning environment.
Some of the measures implemented are;
enhanced cleaning regimes across all university buildings
additional advice on hand-washing
a support service if you feel worried
Both our campuses, College Lane and de Havilland, are open for teaching and socialising. Restrictions have been lifted in the UK and you no longer need to wear a face covering indoors, however some staff and students may choose to continue wearing them for their own comfort. It is expected that staff and students will respect the decisions made by members of our community to protect themselves and each other.
You can read more about the steps the University has taken on our Coronavirus advice and support pages.
Student support
At the University of Hertfordshire we want to make sure your time studying with us is as stress-free and rewarding as possible. We offer a range of support services, from childcare to counselling, ensuring that you make the most of your time at Herts and can focus on studying and having fun.
Find out how the student wellbeing service can help you by watching the film below. Plus, explore other support like our Academic English and Study Skills workshops in the dropdowns. Every step off the way, we're here for you.
Immigration and visa guidance

We have a dedicated Student Immigration Team on hand to advise you on a variety of subjects from work permits to financial and personal matters as well as access to support and counselling services.

Details of all the student support services available to you can be viewed on our website and will be provided to you on arrival.

Academic English and Study Skills Development

To ensure the best possible academic support for our international students, we provide a range of Academic English and Study Skills workshops as well as one-to-one sessions throughout the year. Through the workshops we help you overcome some of the challenges you may face as an international student.

With our one-to-one sessions we can further address your individual needs. At the start of your studies, you are required to take an online diagnostic quiz. As the quiz is closely matched to the skills you will need for your studies, it will help you identify which of the workshops suit your needs. All our support is free and attendance is voluntary. You can find out more about our support on our website.

Additional support available

Through StudyNet, you can access an exciting new range of interactive online courses designed in collaboration with Epigeum.

The courses are flexible and designed for self study so you can do them when and where you choose. They enable you to develop your skills of writing, reading, speaking and listening in the context of your studies and help you to deepen your understanding of what it means to be part of an academic community. Each course contains interactive materials, videos and an activity bank to support you in your learning.

As an international student, we recommend that you attend the campus-based workshops in addition to doing the Epigeum online courses to enhance your learning and ensure success in your studies.

Student charter

Every year the University and Hertfordshire Students' Union publishes our student charter. This sets out individual and shared commitments between the University, the Students' Union and our students to ensure they can make the most of their experience at Herts. Read our Student Charter.
Events on campus
Be sure to check out the events calendar to keep up to date on the activities happening on campus!
Orientation and freshers
To help you settle into life at the University, we run a free Orientation week hosted by the Dean of Students Team. The Orientation week for January 2023 starts on Monday 23rd January and will run alongside Start of Term week with activities scheduled across the week to allow you to get involved around your classes.
This is an excellent opportunity for you to start making friends, learn your way around the local area and settle into life in the UK.
The timetable of events will be available online and will be visible in the events calendar.
You can also email the team at deanofstudents@herts.ac.uk if you need support during your time at University.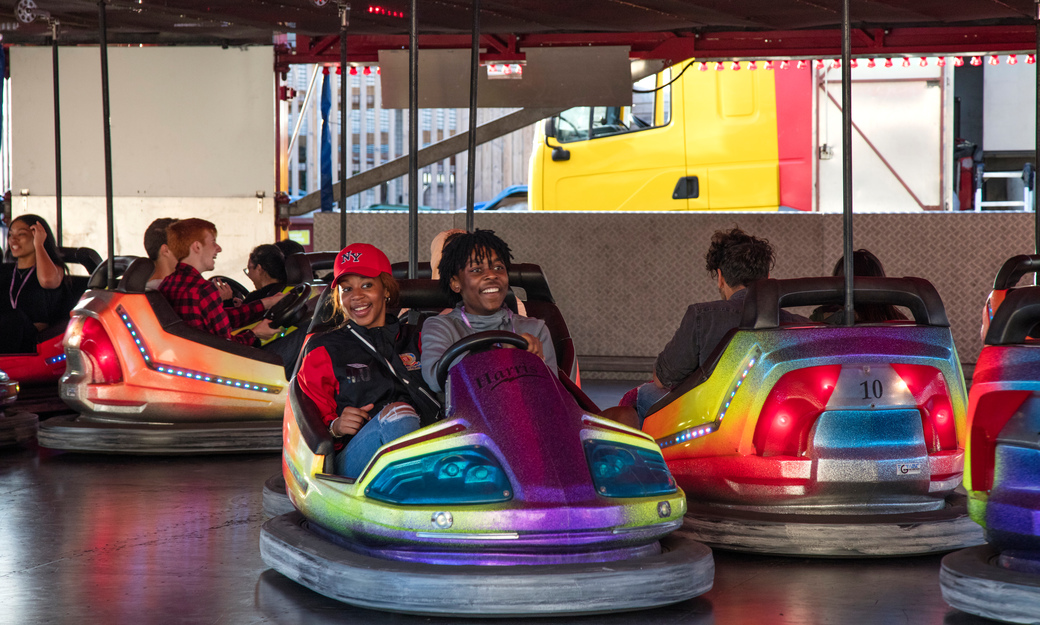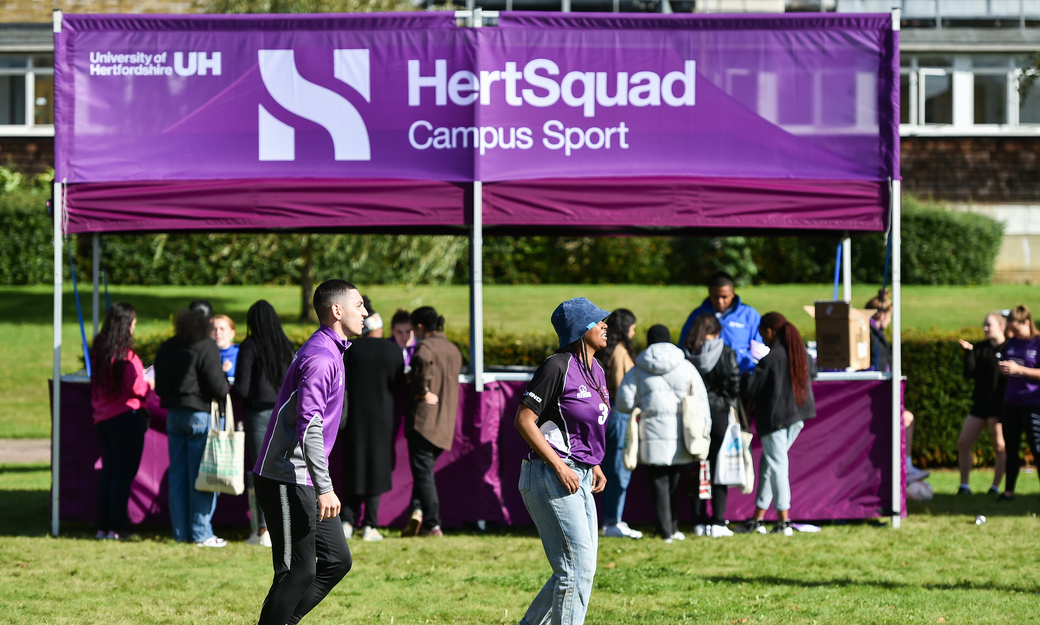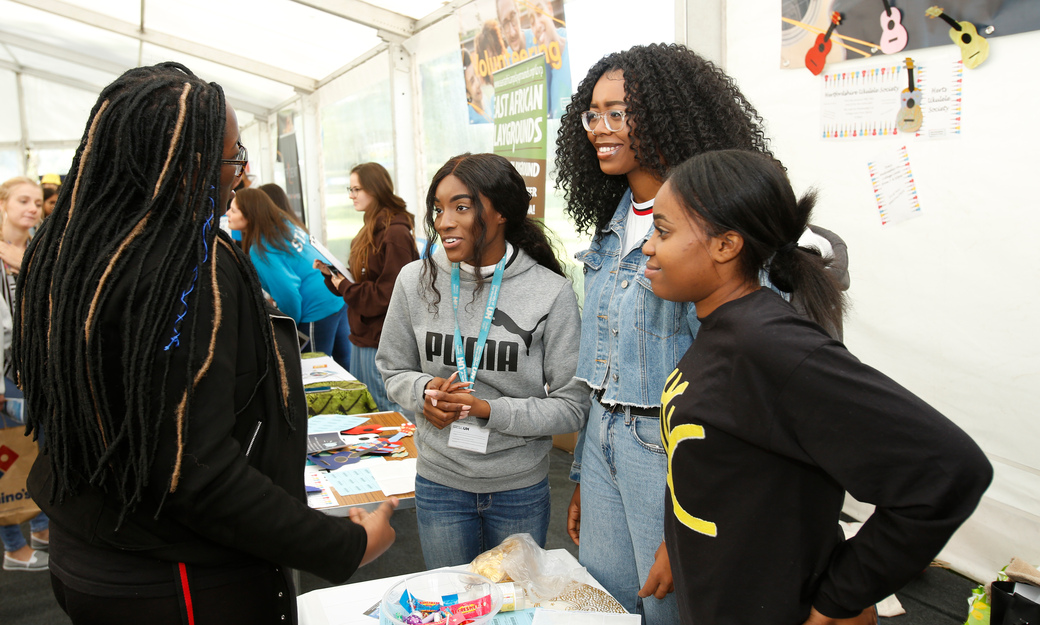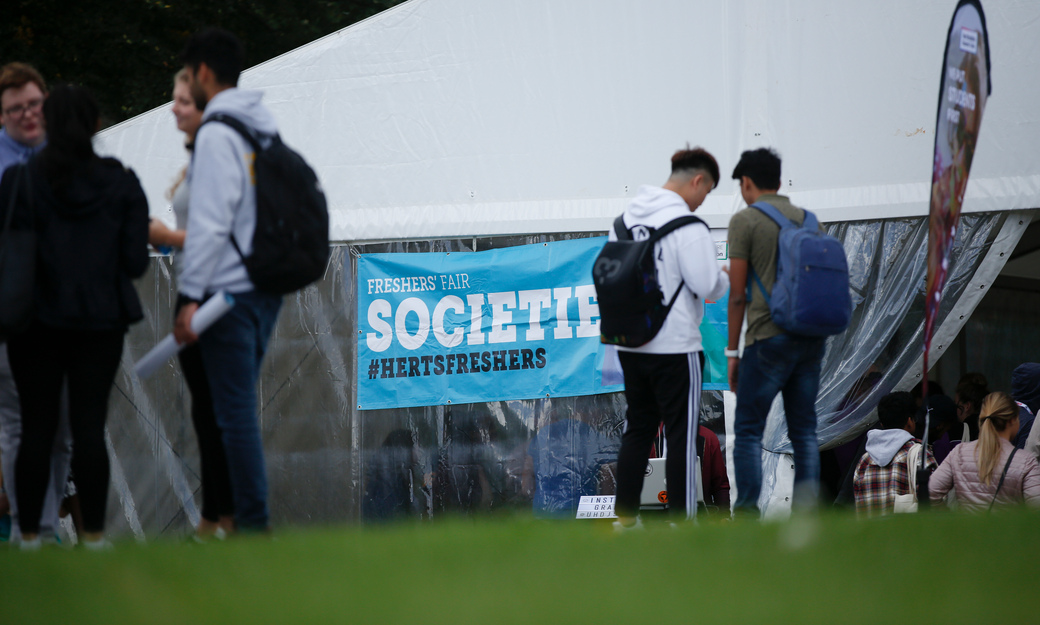 Next steps
Please continue to the 'Important things to consider' section.