Biometric Residence Permits (BRP)
Pay your fees
If you are applying overseas for a visa longer than 6 months, you will be issued with a temporary permit in your passport, which will allow you entry to the UK for 30 days only. In addition to the temporary permit, you will also receive a decision letter confirming your visa application was successful.
Example of a temporary permit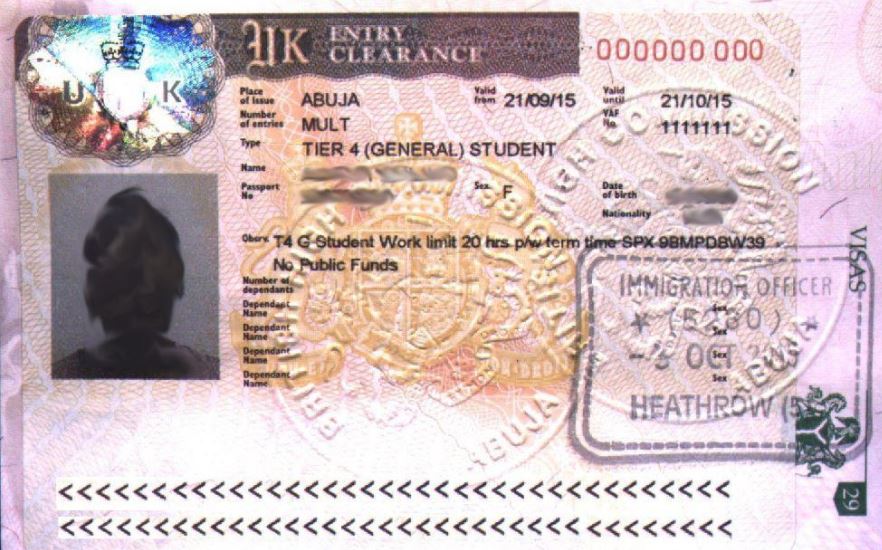 Your visa will be issued as a Biometric Residence Permit (BRP). The BRP is credit card sized, and will have a chip, your photograph, your immigration status and any conditions of your leave in the UK. Your BRP is proof of your right to stay, study and work in the UK.
You must collect your BRP once you arrive in the UK. Request more information