Making a university application as an international student
Pay your fees ->
As an International student, please follow the guidance below to apply to the University of Hertfordshire.
Before you apply
Before you apply, you need to think about whether Higher Education is right for you and then find a course to study at the University of Hertfordshire. We have programmes at undergraduate and postgraduate level across our ten schools of academic study.
Why Higher Education?
Wondering if Higher Education is the right choice for you?

Researching Your Course
It is important that you research your course in detail before applying.

Ready to apply?
To speed up the application process, please supply your completed application form plus the supporting documentation outlined below. Applying without all the required documents will delay your application and any potential offers. Once you have submitted your application, any additional files/evidence should be sent to admint@herts.ac.uk
Application Form
You will need to submit an application form in order to apply to the University.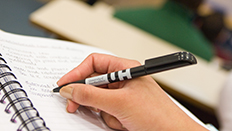 English language qualifications
In order to study in the UK, international students are required to meet a minimum level of English.
Our courses also require a minimum level of English Language, this will be represented as an IELTS requirement or equivalent. Visit your country page to find out what equivalent qualifications we accept for English.
We also offer English language courses for students who are unable to meet the minimum requirements for our courses.

Personal statement
Your personal statement is your opportunity to show us why you should be given an offer for your course.
When considering what to include, think about the following:
Your reason for applying for the course
Your reason for applying to UH
Your reasons for applying to a UK university
Your career aspirations and how the course fits in with this
If you are applying for course in the School of Health & Social Work such as Nursing or Physiotherapy, we have provided additional guidance to help you satisfy the additional requirements needed for such courses.
Failure to follow the guidance given may result in an application being rejected or delayed. We have also produced a useful video about what to include in your University Personal Statement.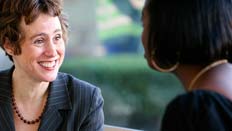 References
Depending on your programme, you may be asked to provide more than one reference.
For applicants for undergraduate programmes, you must provide one signed academic reference on headed paper.
For applicants for postgraduate programmes, you must provide two signed academic references on headed paper.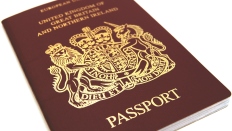 Copy of passport photo page
Please provide a scanned copy of the photo page of your passport.
If this is not included with your application it is likely to cause a delay when issuing the CAS for your visa application.

Proof of sponsorship, if applicable
Where relevant, include proof of sponsorship i.e. a scanned copy of your sponsor letter.
Some students will be required to provide evidence of any sponsorship from private companies, governments or embassies. This should be included in the application to ensure your fee assessment in undertaken correctly.

Immigration History Questionnaire
International students are limited to five years of study in the UK above degree level.

Next steps
Offer to Study
Once you have submitted your application to study at the University of Hertfordshire you will receive confirmation of your offer of a place electronically.
This offer will be sent to the email address provided on your application form.
Wait to receive your offer of a place.
This offer may take up to 2 weeks to process. Some offers can take longer depending on course and point of application. If you are applying for one of the subjects in creative arts, health or education you can expect decisions to take longer than standard due to additional checks and entry requirements.
The offer that you receive will usually be sent to you by email and maybe conditional on obtaining further qualifications and/or certain grades.
If you have already met our academic requirements, the offer will be conditional on paying a tuition fee deposit of £5,000 or providing proof of sponsorship. Find out more about how to pay your deposit.
At this stage you can apply for campus accommodation.
Before accepting your offer of a place by paying your deposit please carefully read the terms and conditions stated in your offer documentation.
Your offer of a place will be confirmed once you have met both academic and financial conditions (please send any evidence of meeting outstanding conditions to admint@herts.ac.uk). This confirmation will be in the form of a Confirmation of Acceptance for Studies (CAS) sent to you electronically (the University no longer issues visa letters). At this stage you can apply for one of our scholarships if appropriate, please refer to the award criteria to check your eligibility.
Once all conditions have been met you can apply for your visa to study in the UK. Find out more about applying for a UK visa.