Writing up your dissertation
Pay your fees ->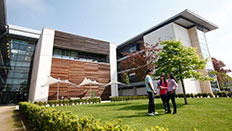 Whether you have almost finished your dissertation, still not yet started or are somewhere in the middle, this interactive, 2 hour workshop will have something for you.
Covering the main issues that lecturers identify in their reading of student submissions, we will share some of their best advice and some key points to remember as you make the final touches to your work.
The workshop will focus on the following issues:
Doing justice to your research and analysis.
Managing your time effectively.
Organising your material.
Reviewing the structure of your dissertation or project report.
Drafting, editing and proof reading your final submission.
Advice for handling viva.
Booking a place on this workshop
PLEASE NOTE: The campus sessions for this workshop have now finished for the academic year 2017-18.
Help and support will be available until 25 June 2018 at the CAE drop-ins in the LRC on de Havilland campus at these times:
Monday 10.00-17.00
Tuesday, Wednesday, Thursday 10.00-14.00
Please email aessd@herts.ac.uk if you have further questions about any aspect of the AESSD programme.